PREMA Racing launches brand-new Karting operation
Efforts to start for 2023 in collaboration with Kart Republic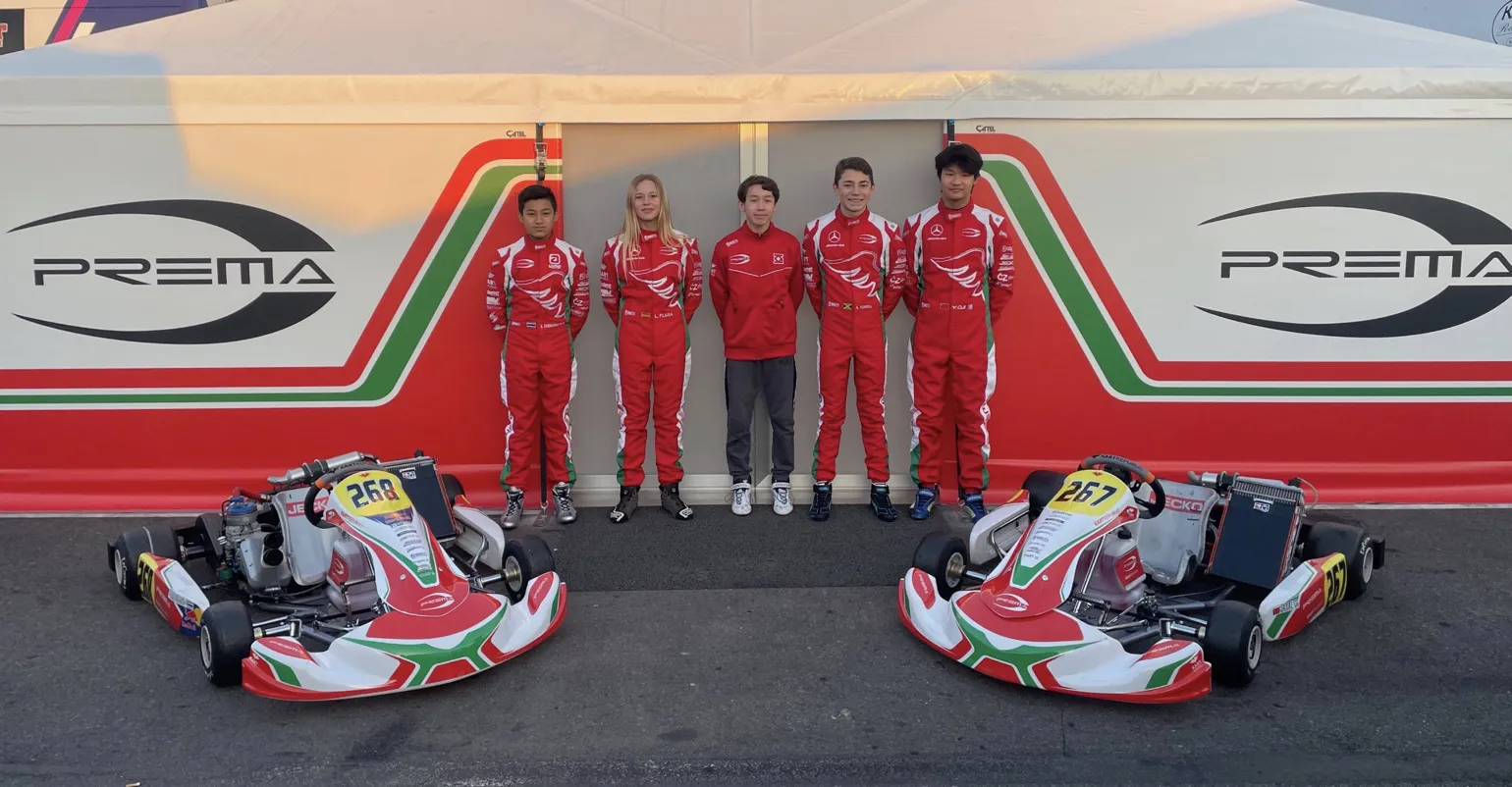 PREMA Racing is proud and delighted to announce its entry into the world of kart racing. The team will join forces with Kart Republic for a high-level programme to provide young drivers with a full ladder from their first competitive experiences in racing to the doorstep of its pinnacle, and with the instruments, insight and support to develop a successful professional career.
Founded by a legend of the sport, Dino Chiesa, Kart Republic established itself as a true masterclass effort. As a mechanic, team manager and chassis manufacturer, Chiesa achieved unbelievable success throughout, working with some of the brightest stars of motorsports and Formula One. By partnering with him, PREMA is aiming to create a unique world-class powerhouse.
PREMA Racing will field five of the most talented drivers in business and will embark on a calendar including the WSK Championships, the FIA Karting World and European Championships, and the Champions of the Future series. The line-up will feature Yuanpu Cui, Luna Fluxá Cross, Kean Nakamura-Berta, Alex Powell and Enzo Tarnvanichkul.
Hailing from China, Yuanpu, who will turn 15 in a few days, will drive in the OK class after showing impressive potential in OKJ. Spanish female racer Fluxá Cross, who was born in 2010, will enter her second season in the OKJ class. She is the younger sister of PREMA's Formula Regional driver Lorenzo Fluxá Cross. Both Yuanpu and Fluxá Cross are Mercedes-AMG Petronas Formula One Team Junior Drivers.
Alpine Academy driver Nakamura-Berta will split the season between OK and KZ to prepare for the jump to single-seaters. The 15-year-old British-born Japanese won the 2021 OKJ World Championship and the 2022 OK European Championship. Powell will follow a similar programme as he aims to progress to single-seaters in 2024. A 15-year-old Jamaican, he is also a Mercedes-AMG Petronas Formula One Team Junior Driver.
Last but not least, soon-to-be 14-year-old Thai racer Tarnvanichkul, a Red Bull Junior driver, will debut in the OK class after taking a stunning rookie win in the 2022 OKJ World Championship.
The team has already undergone a thorough preparation process and is set for its official debut in the upcoming WSK Super Master Series event at Franciacorta Karting Track.
Rene Rosin - Team Principal, PREMA Racing
"Today we are announcing an exciting new step for PREMA in collaboration with legendary names like Dino Chiesa and Kart Republic. Throughout our 40-year history, we devoted ourselves to young drivers, with the goal of developing their skills and supporting them in their professional racing careers. We created a full path from Formula 4 to Formula Regional, Formula 3 and Formula 2, collaborating with the most respected drivers and junior academies. Now, we are delighted to expand the same effort into kart racing and provide the most talented prospects with the best possible preparation from day 1. Our goal is not only to give them a chance but also to help them create that chance, offering tools and connections to bridge the gap between karting and car racing."
Dino Chiesa – Founder, Kart Republic
"This new collaboration is truly unique as it creates a direct link between kart and car racing. Our goal has always been to work with young drivers to give them the greatest possible chance to achieve their goals in motorsports, and by collaborating with PREMA Racing, we are creating a path that will enable them, provided that they have the needed skills, to enter the world of single-seaters from a main door. In addition, it will provide them with even more motivation to commit, develop and improve."