R03 - Le Mans - FIA WEC Hyperpole Report
Prema ORLEN Team claims fifth place in Le Mans Hyperpole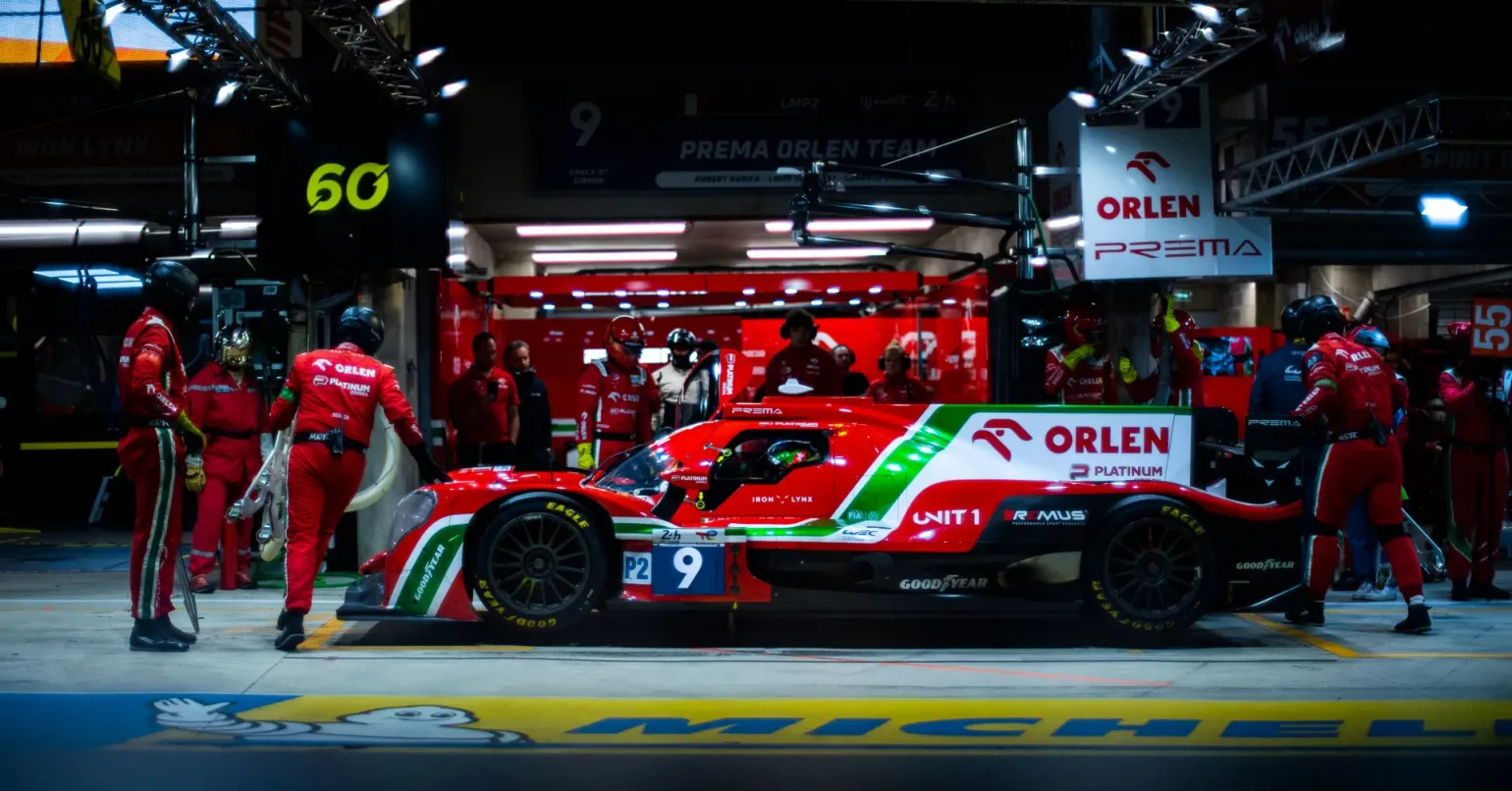 Prema ORLEN Team completed the Hyperpole at Le Mans in P5. Taking part in a highly-competitive session featuring the top-6 cars from qualifying practice, Louis Delétraz delivered a spirited drive. In his opening run, the 25-year-old Swissman stayed in the hunt with consistent lap times before going for a late assault in the final minutes.
Delétraz eventually set the third-fastest lap time in his last flyer, but a slight off at the final chicane meant that the time was disallowed. However, after putting the car into the Hyperpole on Wednesday, he still brought home a top-5 for the team out of 27 competitors in the LMP2 class.
The day also featured two profitable free practice sessions, one in the early afternoon and one at night, with consistent runs also by Robert Kubica and Lorenzo Colombo. The Prema ORLEN Team trio carried on their program and adapted the car's set-up to the constantly-evolving track conditions.
There will be no action on track tomorrow, but the attention will move to the Driver Parade. Returning after two years of absence due to the pandemic, the event will take the drivers around the town of Le Mans aboard classic cars in the afternoon.
Saturday will be Race Day, with the 24 hours starting at 16:00 following a brief morning warm-up. The #9 Oreca LMP2 racecar will take off from the 10th spot overall.
#9 - Louis Delétraz
"It was very nice until the last corner! I was really pushing hard with nothing to lose as our worst-case scenario was P6. I was in a good lap, but had a small lock-up in the final corner, so I couldn't get it completed. However, we were in the fight for the top-3, and while pole position was too fast, we were competitive, and we are now in a strong position to start the race. Thank you to the team for the great effort, I really look forward to our first 24 hours together."