GPNFTS powered by Velas becomes the Official NFT Provider of PREMA
Team announces ground-breaking technology and media partnership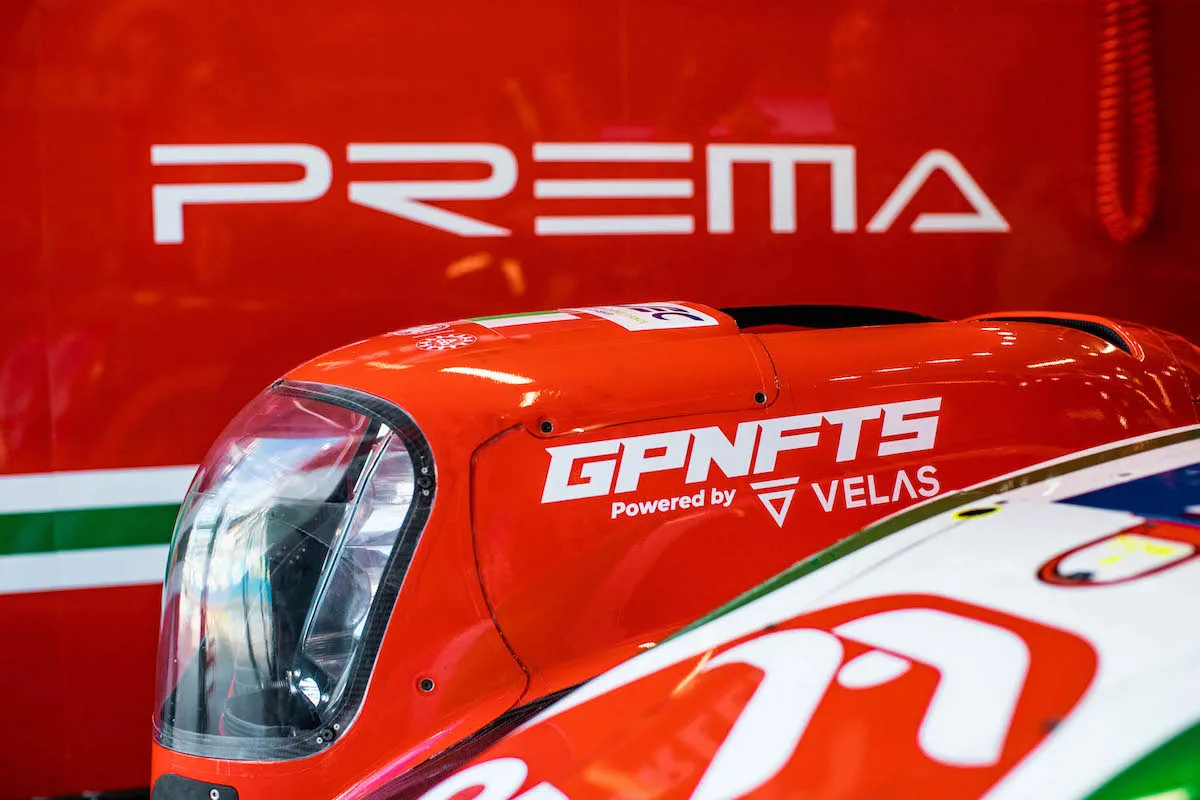 PREMA is delighted to announce that GPNFTS powered by Velas has become the team's Official NFT Provider.
GPNFTS powered by Velas presents an entirely new concept in motorsport collectibles by delivering exclusive digital assets and effectively bringing the sport into the metaverse.
The collaboration will cover the team's FIA Formula 2 Championship and FIA WEC endeavors, starting from the legendary 24 Hours of Le Mans race. The GPNFTS powered by Velas logo is adorning the #9 Oreca 07 racecar driven for Prema ORLEN Team by Robert Kubica, Louis Delétraz, and Lorenzo Colombo in the 90th edition of the twice-around-the-clock classic.
The new partnership will allow PREMA's supporters and followers to own of digital versions of the team's cars and drivers, which will come to life through the use of VR headsets, and to become part of an exclusive metaverse fan community throughout the entire 2022 season.
GPNFTS powered by Velas will also be on the FIA F2 Dallara cars driven by Dennis Hauger and Jehan Daruvala for the rest of the season as the team looks to continue its winning tradition in the series which features multiple driver and team titles including the ones achieved in 2021. PREMA's roll of honour features many current and past Motorsport stars like Pierre Gasly, Charles Leclerc, Mick Schumacher, Jacques Villeneuve and many more.
Rene Rosin - Team Principal
"We are extremely delighted to partner with GPNFTS powered by Velas for our WEC and FIA Formula 2 programs. Not only at PREMA we are technology-driven, but we have been working hard to create a cutting-edge content media platform throughout the years. This partnership is incredibly interesting under both aspects, involving ground-breaking media technologies like NFTs and the blockchain that have been revolutionising the world of media. We cannot wait to see what this brand-new collaboration will bring for ourselves and our fans."