R04 - Monza - FIA WEC Race Preview
Prema ORLEN Team heads for home WEC event at Monza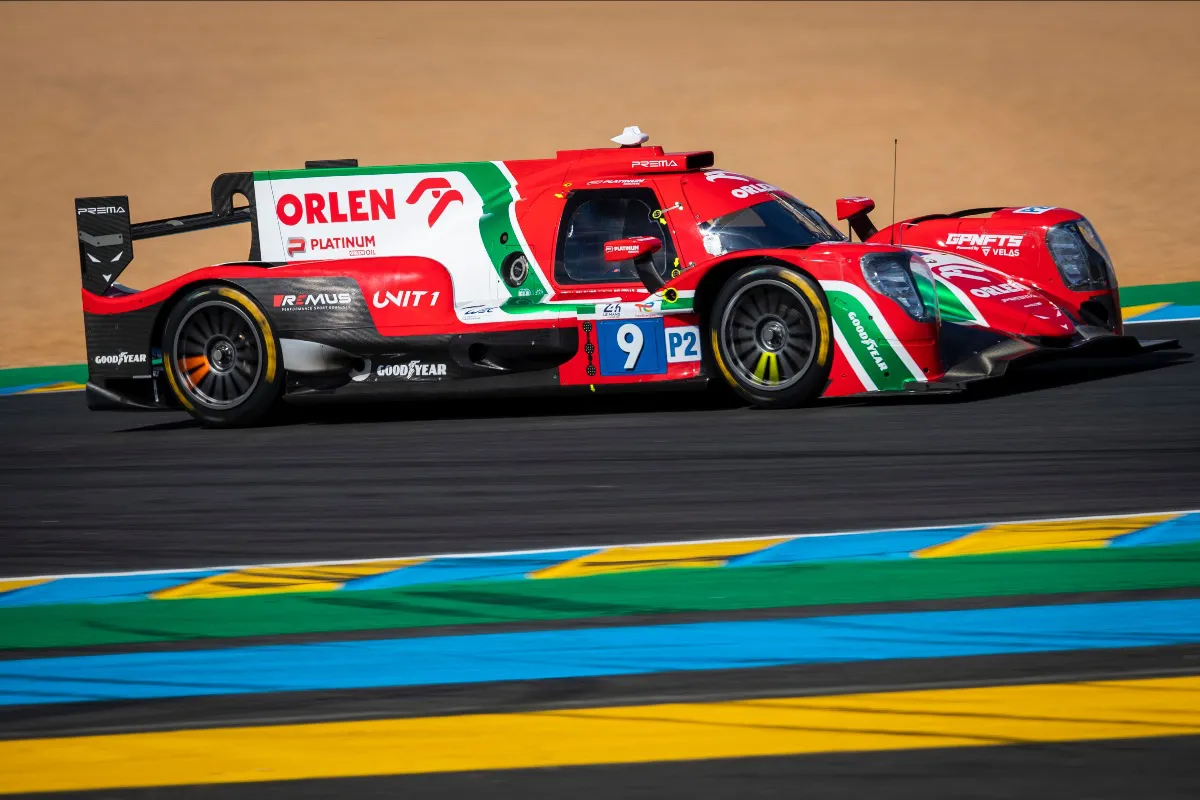 Prema ORLEN Team will be back on track this weekend for round 4 of the FIA World Endurance Championship at Monza. Bracing for its home event on the Italian temple of speed, the team is back from its first foray at the 24 Hours of Le Mans. At the legendady twice-around-the-clock classic, Robert Kubica, Louis Delétraz, and Lorenzo Colombo drove the #9 Oreca LMP2 racecar to second place, and had the chance to stand on one of the most famous podiums in motorsports.
For the team, it will be a back-to-back Monza return one week after round 3 of the ELMS. While there will be carryovers from the previous weekend, the car will be slightly different, as for the WEC it is mandatory to use the low-downforce Le Mans aero kit compared to the Sprint kit of the European championship. The high-speed Monza venue, featuring the historical layout used by the Grand Prix of Italy, will be challenging for teams and drivers, with torrid weather expected once again. In addition, the field will be tight in terms of lap times, with even minor mistakes having a potentially high impact on the weekend's outcome.
Following the impressive showing of Le Mans, Kubica is determined, as well as his team-mates, to move further up from P3 in points. The 37-year-old Pole will be running together with 21-year-old home hero Colombo, competing a few kilometers away from home for the second time in as many weeks, and 25-year-old Swissman Delétraz, who continues his busy international season which gave him so much satisfaction until now.
While the team is delighted to race in front of the home fans and meet them in Sunday's Pit Walk, the goal is to maximize every aspect straight away and keep a clear focus throughout the whole weekend.

Rene Rosin - Team Principal
"It's great to see our new WEC programme and Prema ORLEN Team run at our home racetrack, especially after the great experience we had at the 24 Hours of Le Mans. Obviously, while there is a lot that we know about this track, it will only be the second time for us racing there with a prototype car, and there is definitely a lot still to learn. We rely on Robert, Louis and Lorenzo as they have been amazing so far, and we want to fully support them with teamwork in an event that has many tricky challenges and elements. I think we showed that we have potential, but we have to work hard to put it in practice and be competitive week in, week out."