Antonelli makes 2023 FRECA switch with PREMA Racing
Double F4 champion steps up to challenging European series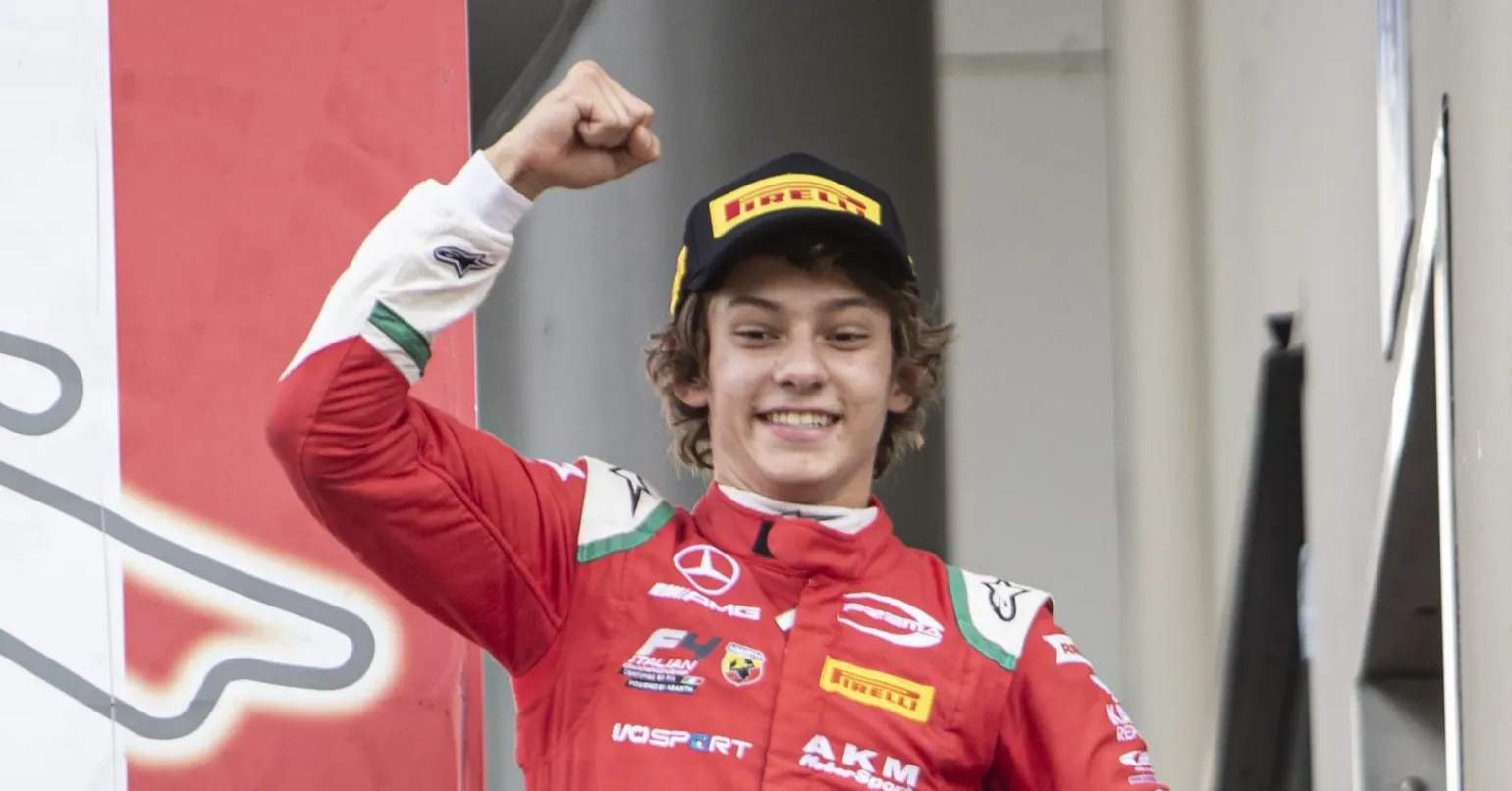 PREMA Racing is proud to announce that Italian and German Formula 4 Champion Andrea Kimi Antonelli will stay with the team and move to the Formula Regional European Championship by Alpine in 2023.
The 16-year-old Italian is coming from an outstanding season where he clinched two of the highest-rated F4 championships. After winning the ADAC-promoted F4 series, despite missing one event, Antonelli made it a double in the Italian championship, setting a record amount of wins for the series.
Antonelli made his single-seater debut in 2021 with PREMA, achieving multiple podium finishes in a three-race programme. Coming from an extremely successful karting career, the Mercedes-AMG PETRONAS F1 Team Junior driver quickly rose to prominence as one of the most brilliant prospects in single-seater racing.
For 2023, he will be moving to one of the most competitive developmental championships in the current motorsport scene, making a key step in his career and carrying on the work started last year with PREMA Racing.
Antonelli will undergo thorough on-track and at-home preparations to make himself ready for the demanding upcoming challenge.
Rene Rosin - Team Principal
"We were really impressed by how Kimi adapted to single-seaters and by his results in his first full Formula 4 season, so we are obviously looking forward to seeing his development in the future. However, the step to Formula Regional is not an easy one and we had the chance to see it in the last couple of years. We feel that we need to avoid boosting the expectations too much to enable Kimi to work smoothly and without too much pressure. I'm sure that, with our help and with the support of the Mercedes-AMG PETRONAS F1 Team, he will quickly become a contender."
Andrea Kimi Antonelli
"I'm delighted to be making the move up to this new series. The experience in the Formula Regional European Championship by Alpine will be a completely new one with a car to learn from scratch, but I cannot wait to get started. There is a lot of work to do to prepare for next year and line up on the grid in top shape, and I will do my best to be up to the task!"