PREMA, Mumbai Falcons set for 2023 start with full ranks
Collaboration continues for the Italian and Indian operations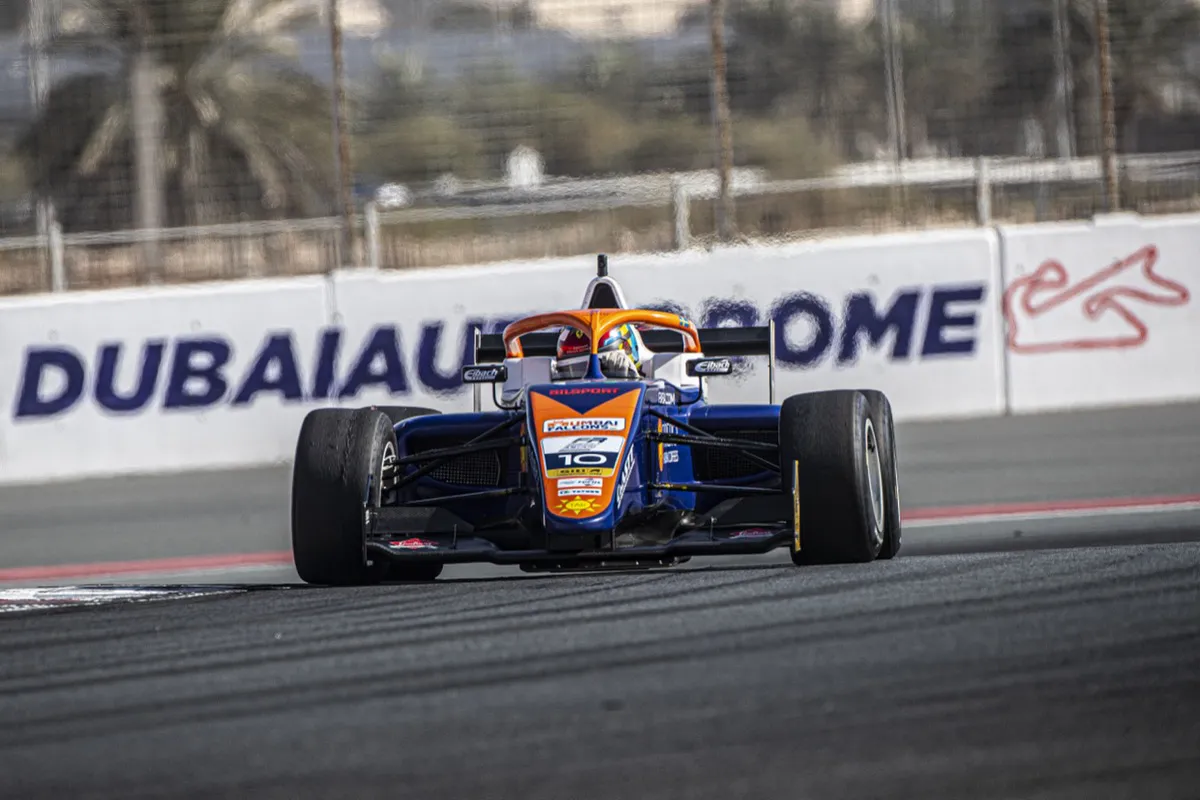 PREMA is set for the start of its 2023 season at Dubai Autodrome. While campaigning cars under its name, the Italian operation will also provide support to Mumbai Falcons Racing Limited, a successful Indian-based project aimed at developing the country's motorsport potential.
PREMA and Mumbai Falcons will line up with three cars each in the Formula 4 UAE Championship.
In addition to the previously announced Ugo Ugochukwu and Nicola Lacorte, PREMA will campaign a car for 17-year-old Filipino racer Bianca Bustamante, coming from her W Series debut in 2022.
Mumbai Falcons will be racing with two Ferrari Driver Academy stalwarts and an up-and-coming Indian talent. James Wharton is returning to the championship after scoring four wins last year, partnered by rookie Tuukka Taponen, a 16-year-old karting champion making his single-seater debut. Joining them will be 17-year-old Muhammad Ibrahim.
For the Formula Regional Middle East Championship, South Korean Michael Shin will be partnered at PREMA by Aidan Neate. The British driver is stepping up to Formula Regional after running with considerable success in F4 UAE last year with third place in the championship.
On the other hand, Mumbai Falcons will try to repeat last year's title-winning run with a four-pronged attack. Coming from a double F4 title with PREMA in 2022, 16-year-old Italian sensation Andrea Kimi Antonelli will make his Formula Regional debut. He will be partnered by 17-year-old Brazilian Rafael Camara, a fellow Formula Regional rookie, and by 18-year-old Spaniard Lorenzo Fluxá.
The team's fourth car will welcome Formula Regional European Championship by Alpine Champion Dino Beganovic. Set for his move to FIA F3 later this year, the Swede will race in the opening two rounds of the series. The seat will be later taken over by Russian Kirill Smal, who shined in Spanish Formula 4 this year. The former PREMA F4 racer will get his first taste of the Formula Regional machinery.
Rene Rosin - Team Principal, PREMA Racing
"I think we put together a massive effort and the result is an interesting field that really has everything, and includes some of our current drivers, new ones as well as others that really showed potential in the past. We are delighted to continue our partnership with Mumbai Falcons, which has been an extremely rewarding one, and to have it expanded to include F4 UAE this year."
Moid Tungekar - Managing Director, Mumbai Falcons Racing Limited
"It feels amazing to be back in the Formula Regional Middle East Championship and Formula 4 UAE Championship, especially after the results we achieved last year. We are coming back as reigning Formula Regional champions, and while it was a massive success for us and for Indian motorsports, we will give our best to continue producing more memorable results. The driving roster is outstanding, and with the support of PREMA, we cannot wait to see what we will be able to achieve."