PREMA to field two-car FIA WEC LMP2 effort in 2023
Doriane Pin graduates to prototype racing, Juan Manuel Correa steps up to FIA WEC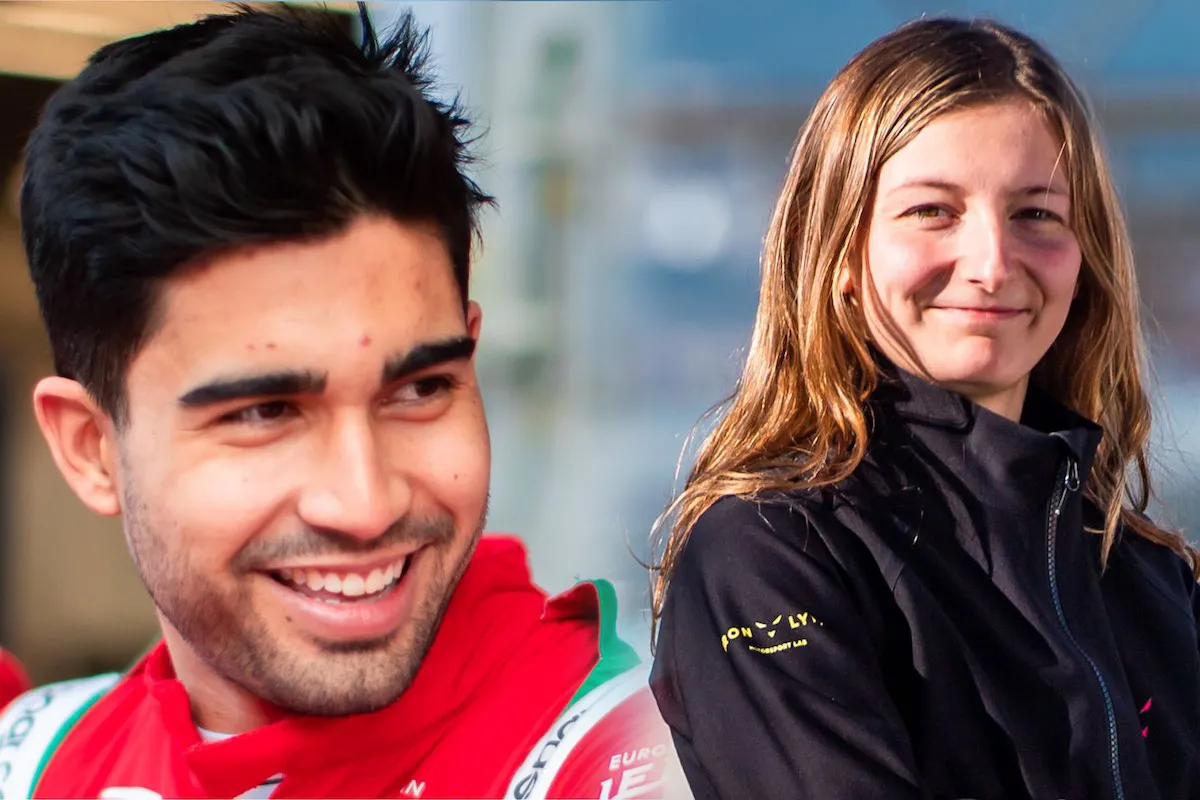 PREMA is delighted to announce that it will be fielding two cars in the 2023 FIA World Endurance Championship and in the history-making 100th edition of the 24 Hours of Le Mans. Coming from its Endurance Racing debut, which led to the 2022 European Le Mans Series title, the Italian-based squad is set for a double worldwide LMP2 effort featuring two Gibson-powered Oreca 07 race cars.
The #9 car will continue in its World Championship run after finishing fifth in the 2022 LMP2 class and will feature a completely new line-up. In addition, the #63 car will be joining the team's stable for 2023.
The first named driver for the #9 car is Juan Manuel Correa. Reuniting with the PREMA family after his title-sealing win in the Portimão ELMS finale, the 23-year-old Ecuadorian-American will make the step to the FIA World Endurance Championship.
Correa, who started his car racing career with PREMA in 2016, already had the chance to drive an FIA WEC car in the postseason rookie test in Bahrain and showed no issues in adapting to the different configuration compared to ELMS.
The #63 Oreca will feature Doriane Pin. The 19-year-old Frenchwoman will graduate to prototype racing after competing in the GTE-Am class of the 2022 European Le Mans Series, and debuting in FIA WEC in the last 6 Hours of Spa-Francorchamps.
A highly-accomplished competitor, Pin is supported by the Iron Dames programme. She is the reigning Ferrari Challenge Trofeo Pirelli Champion and won the Gold Cup class in the 2022 24 Hours of Spa-Francorchamps. Following her results, she was selected for the post-season LMP2 rookie test by the WEC promoter and was presented with the prestigious Volant d'Or Award by the French Federation of Automobile Sport.
The full line-up of PREMA's 2023 FIA WEC stable will be announced in due course.
The team already kicked off its preparations. The challenging 2023 season will start overseas with the traditional collective Prologue on March 11th and 12th at Sebring. Round 1 will be the 1000 Miles of Sebring on March 17h. The 2023 FIA WEC will feature seven rounds with all the 2022 events returning and the addition of a 6-hour race at Portimão in April. The centenary 24 Hours of Le Mans will start on the 10th of June.
Juan Manuel Correa
"It's super exciting to be taking the next step up the endurance racing ladder alongside my Formula 2 commitments in 2023. ELMS was a new challenge for me last year and one that I really enjoyed, so thank you to PREMA for keeping me on board as they step up to this new two-car entry in FIA WEC. We have a very cool calendar and there are some tracks I'm really looking forward to racing at for the first time, so I'm looking forward to another exciting season with the team."
Doriane Pin
"I am very happy and excited to join PREMA for the FIA World Endurance Championship in 2023 as an Iron Dame. I have been working hard for this and I am very delighted for such opportunity, and I can't thank the team enough for their ongoing support. I am looking forward to starting the season in Sebring and to reaching our common goals together with the team."