R01 Bahrain - FIA Formula 3 Race 2 Report
PREMA, Beganovic secure first podium finish of 2023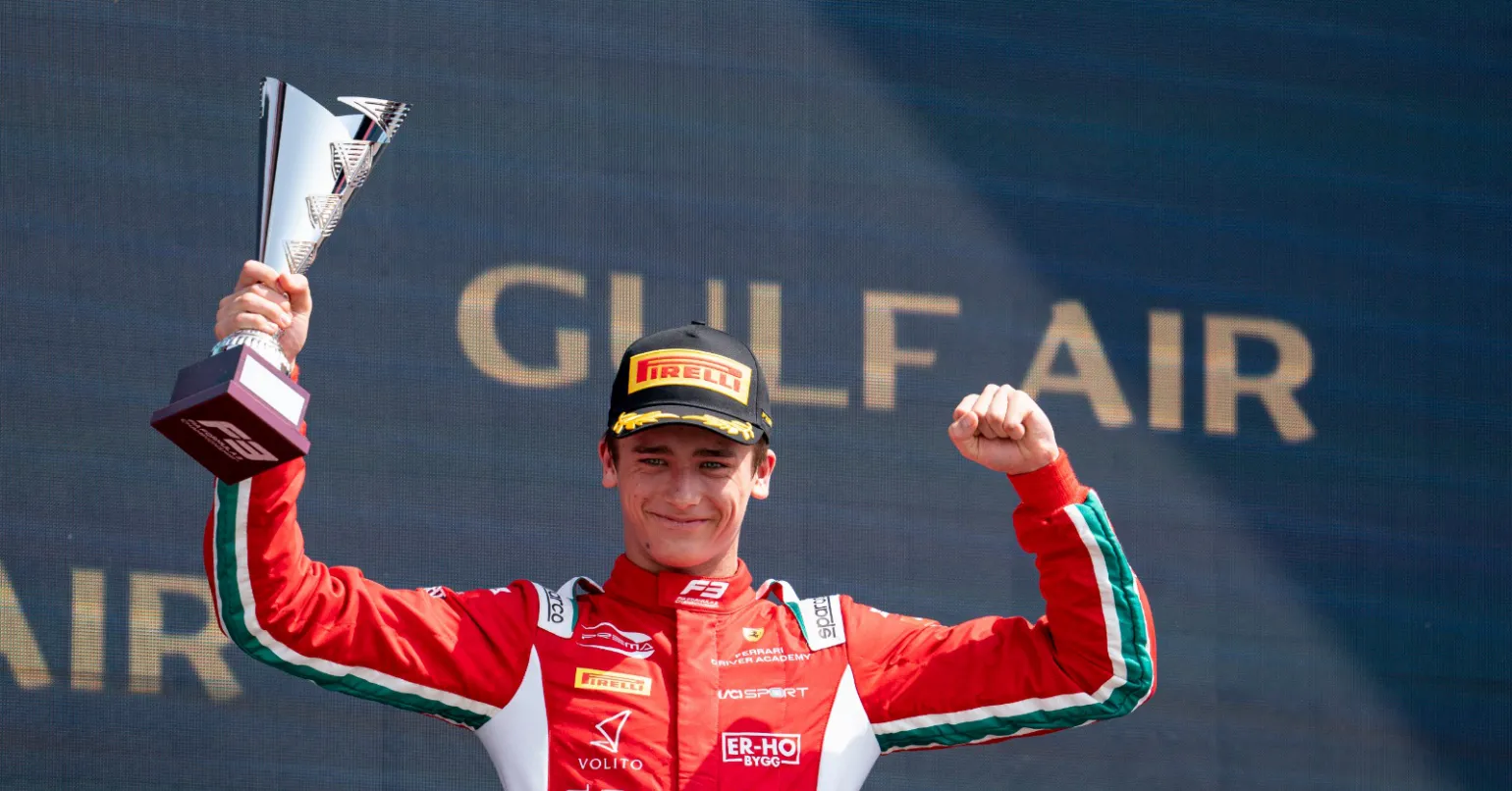 PREMA Racing secured its first podium of the 2023 FIA Formula 3 season in Bahrain as Dino Beganovic finished third in today's race 2. The Swedish Ferrari Driver Academy driver had an extremely solid race starting from P8 and made his way up the field, taking every opportunity, including a timely late safety car.

Paul Aron finished in P11 as he navigated his way in a hard-fought pack, trying to manage his tyres. In the end he dropped a couple of spots as he fought with teammate Zak O'Sullivan and was then pushed outside the points zone by a track limits penalty.

On the other hand, O'Sullivan had an impressive run as he fought back from P18 on the grid and fought in the top 10 before settling for P12. The British racer showed a highly competitive race pace that lays good foundations ahead of the next round in Australia.
#1 - Paul Aron
"It was a great weekend in terms of learning and experience. We knew it was going to be a bit tough at the beginning of the season, but we still managed to bring in some points. I'm a bit disappointed about race 2. We showed great pace, but we weren't lucky in re-starts, and that compromised our run. Other than that, we showed the potential, and we can work from here for the next few weekends."

#2 - Dino Beganovic
"I'm really happy with the result, it was great to get my first podium starting from P8. We had very good speed in the car and made some nice overtakes along the way. I want to thank the team for the support this weekend. It's been a great start to the season, and we can definitely go on from here. We learned a lot of things that we will take with us for the future."

#3 - Zak O'Sullivan
"The pace was really strong again. We made quite a bit of progress early on, and then a couple of incidents put us back in the pack. Not my ideal weekend, but the pace seems there, so hopefully we will have a good weekend in Australia."