R01 Sebring - FIA WEC Race Preview
PREMA Racing set for exciting season start at legendary Florida circuit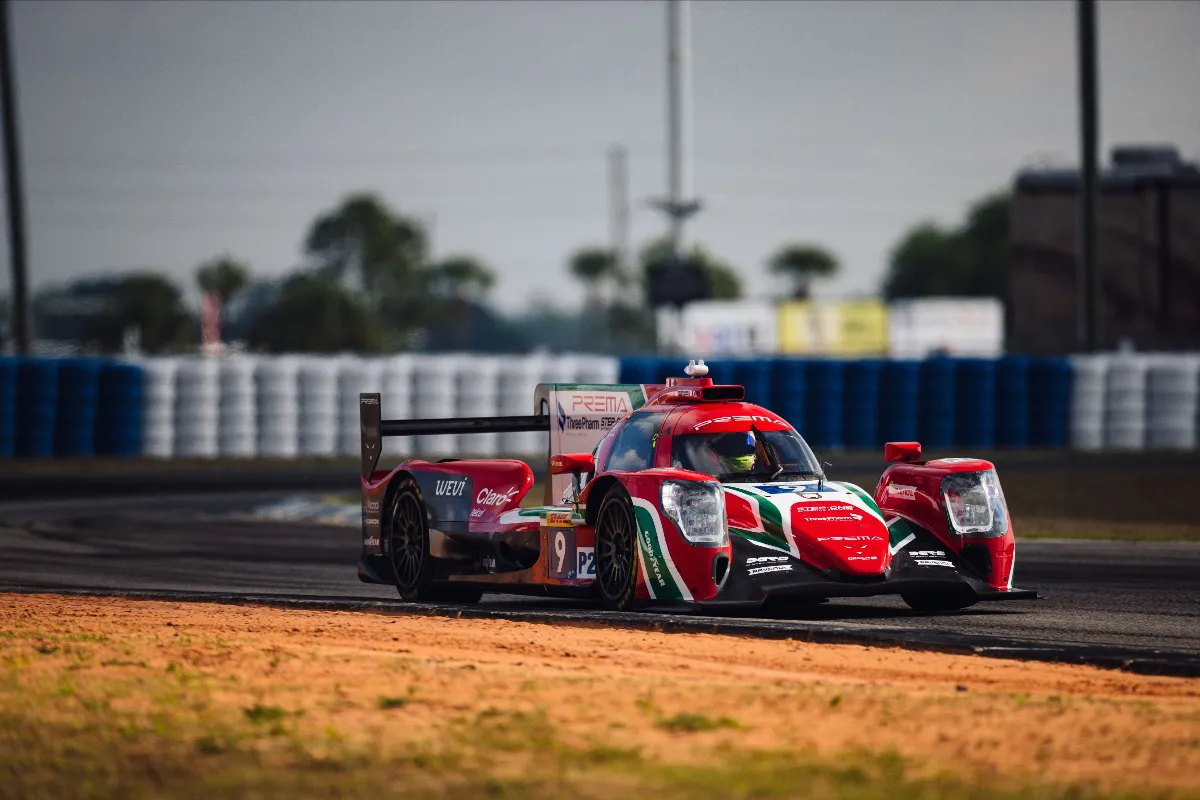 The 2023 FIA World Endurance Championship is finally set to go underway with the opening round at Sebring Raceway. From preparations at home and in the Prologue test to the opening round of the season, PREMA is returning to the same location where it made its endurance racing debut last year.
The 6-kilometer Floridian track needs no introduction. With its fast, bumpy corners and little room for mistakes, Sebring has become a legendary proving ground for drivers and machines alike.
PREMA will field a completely new line-up that already impressed in preseason testing. The #9 Oreca LMP2 car will be campaigned by 20-year-old Romanian Filip Ugran and 23-year-old Dutchman Bent Viscaal, the full-season drivers, while experienced 33-year-old Italian Andrea Caldarellli will compete in Florida to replace Formula 2-bound Juan Manuel Correa.
The #63 car will be a welcomed addition for 2023 and will feature 33-year-old Mirko Bortolotti, 28-year-old Formula 1 veteran Daniil Kvyat and 19-year-old French female racer Doriane Pin.
In addition to opening a new era for the WEC Hypercar top class, the coming series is introducing new procedures and rules for the whole field. Tyre heating has been banned, so drivers will need to deal with colder rubber at the start of their stints, a situation that was tested and analyzed during the Prologue. In terms of strategy, the Full Course Yellow will now lead to the closure of the pit lane, except for limited minimum emergency service.
The weekend will go underway earlier compared to a regular WEC event, with Practice starting on Wednesday and Qualifying on Thursday, now with a dedicated 15-minute session for each class. The 1000 Miles of Sebring will get the green flag on Friday at 12 noon and will end in the dark, most likely at the 8-hour time limit.
Weather forecasts anticipate good weather so perfect racing conditions are expected for an exciting season start.
Rene Rosin - Team Principal
"We are delighted to start our second season in Endurance Racing. Last year, everything was new and it has been challenging, but we showed we could compete for the leading positions. For 2023, we are adding a second car which certainly needs an increased effort, but the insight and expertise we gained last year, plus the hard work done throughout the winter, make us confident for the season. Sebring is such a unique and historic track, and that adds even more motivation for us to do well. We think we can rely on a young, fresh, and competitive line-up, with a great team atmosphere, which is always a big plus."

Weekend Timetable*
Wednesday, March 15th, 2023
10:55 - Practice 1
16:35 - Practice 2
Thursday, March 16th, 2023
11:55 - Practice 3
18:55 - LMP2 Qualifying
Friday, March 17th, 2023
12:00 - 1000 Miles of Sebring
*All times local, GMT-4 (EU-5)