R02 - Portimao - FIA WEC Race Report
PREMA Racing goes from pole to P4 as late safety car hampers strategy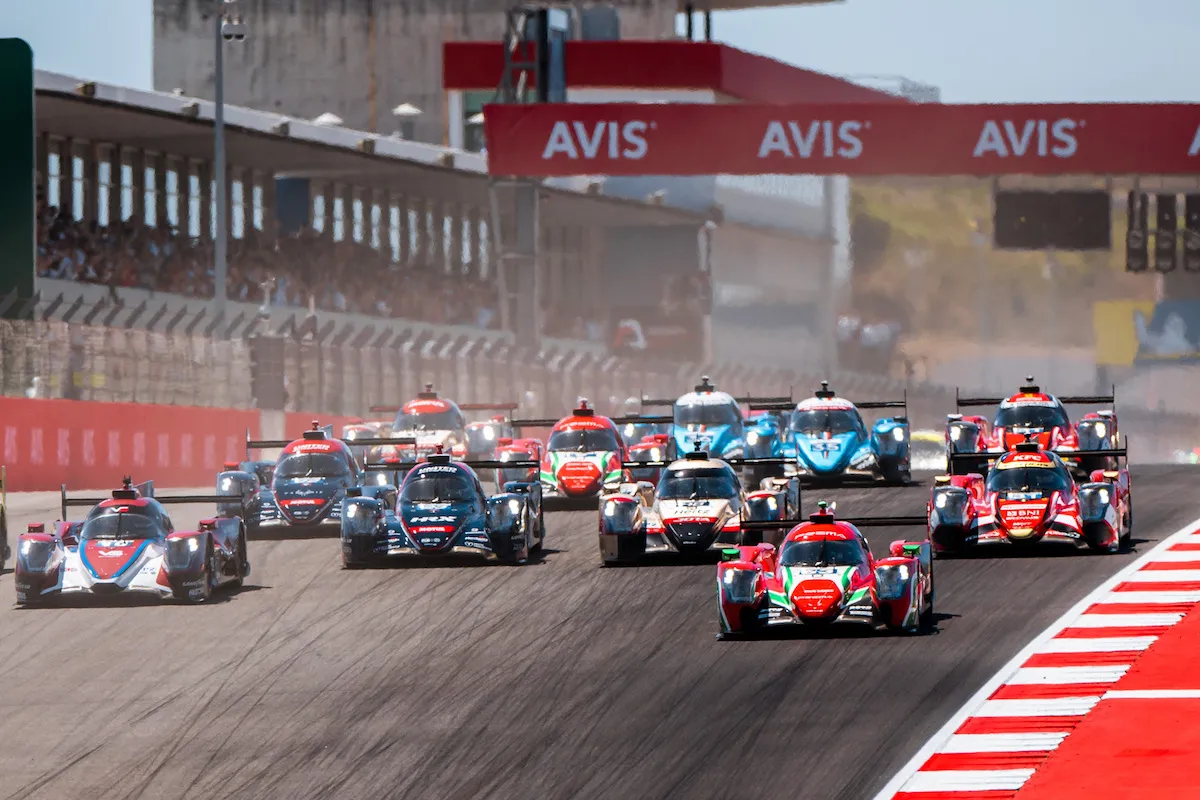 A promising fight for the win came to a bitter conclusion for PREMA Racing in round 2 of the 2023 FIA World Endurance Championship today at Portimao. An untimely late safety-car left the #63 Oreca LMP2 racecar on the short end of the strategy, as it grouped the pack while Daniil Kvyat was running on old tires.
At the final re-start, the rest of the pack quickly caught up. Despite the outstanding pushing and tire-saving effort by Kvyat, P4 was the maximum result achievable at the end after he, Mirko Bortolotti and Doriane Pin stayed in contention for the win all day.
Coming from a memorable Saturday, when Bortolotti delivered an amazing last-gasp pole lap after early technical woes, and from a positive start, with Pin becoming the first woman racer to lead the field to green in FIA WEC history, there is even more motivation and desire ahead of round 3 at Spa-Francorchamps.
The #9 car had a trickier day. In qualifying, Dutchman Bent Viscaal was blocked by another competitor on his fastest lap, which led to 8th place. The race thus turned into a recovery drive. Juan Manuel Correa delivered a swift start and began a steady recovery which was continued by Viscaal and by Filip Ugran. The fight was hard in the mid-pack, but the strategy led to a late rebound, as Correa forced his way back to P6 and tried to go for the top-5 on the last lap.
While they finished in P6, Correa, Ugran and Viscaal got the points for fifth place as one of the competitors is running on a wild-card status. They now are aiming to achieve more in Belgium in a two-week time.
#9 - Juan Manuel Correa
"It was a good race. Not easy, because we were just trying to find ways to play with the strategy and gain some positions and it's not an easy track to pass at all. Our pace looked really strong in all stages and with all three drivers. If we would have started in the front, we would have stayed around there. For me personally, it was fun, as I drove a lot. The start was good, safe, and I kept out of trouble, and the last two stints to the finish the race were really fun with good pace. A good day in the office for me."
#9 - Filip Ugran
"In the end, we finished P6, and I'm very happy with the team, the car and the performance we put up as drivers. We could have done a bit better in some places, even during my stint. I had a moment with a GT car in the last corner that slowed me down quite a lot, but I'm happy with how the car felt, with my pace, and with how I fought my way around. Let's see how it goes in Spa."
#9 - Bent Viscaal
"Qualifying was obviously compromising as we started from P8, and finished gaining two positions. I think we were looking really good on pace with all three drivers, and the car was looking really good as well. We got good points for P5, as there was one wild card car ahead, and the situation is still quite close, with plenty of situations still to play out. Thank you to all the team for making it happen."
#63 - Mirko Bortolotti
"A disappointing end to a flawlessly executed race by the entire team. The safety car in the end impacted us heavily and put us on the back foot, as we were on a different tyre strategy compared to the contenders. That didn't allow us to take a tyre change, which cost us positions anyway considering that the gaps were eliminated by the safety car. We took the gamble and stayed out for a triple stint with Daniil, fighting with guys on fresher tyres, but didn't work out so we eventually lost the win and the podium. Still, many positives to take from the weekend and this is what counts for me. We really put the focus on and laid the foundations for the next races."
#63 - Daniil Kvyat
"If there is one position in this world I really don't like is P4. As a guy that wants to win, I'm disappointed, but on the bright side, we did a nearly perfect race as a team, with very few mistakes and a really strong pace. Maybe only United Autosports was a little step ahead, but we were definitely in the mix or better. It hurts to be on finished tyres for the last stint and a half due to the unlucky timing of the safety car and to become an easy target. In today's situation, we achieved the maximum we could, and what goes around, comes around."
#63 - Doriane Pin
"I was really excited to take the start. The first lap was really good, as well as my two stints. The second one was the best, especially in comparison to the more experienced gold and platinum drivers, which is really positive. Mirko and Daniil did an amazing job too, but the safety car didn't help us at all. We lost the win or at least P2 there and finished in fourth place. Of course, we are disappointed because the whole team deserved a podium. We will work hard for Spa to try and fight for our first win."