R02 Barcelona - Formula Regional European Championship by Alpine Race Preview
PREMA set for round 2 of challenging European series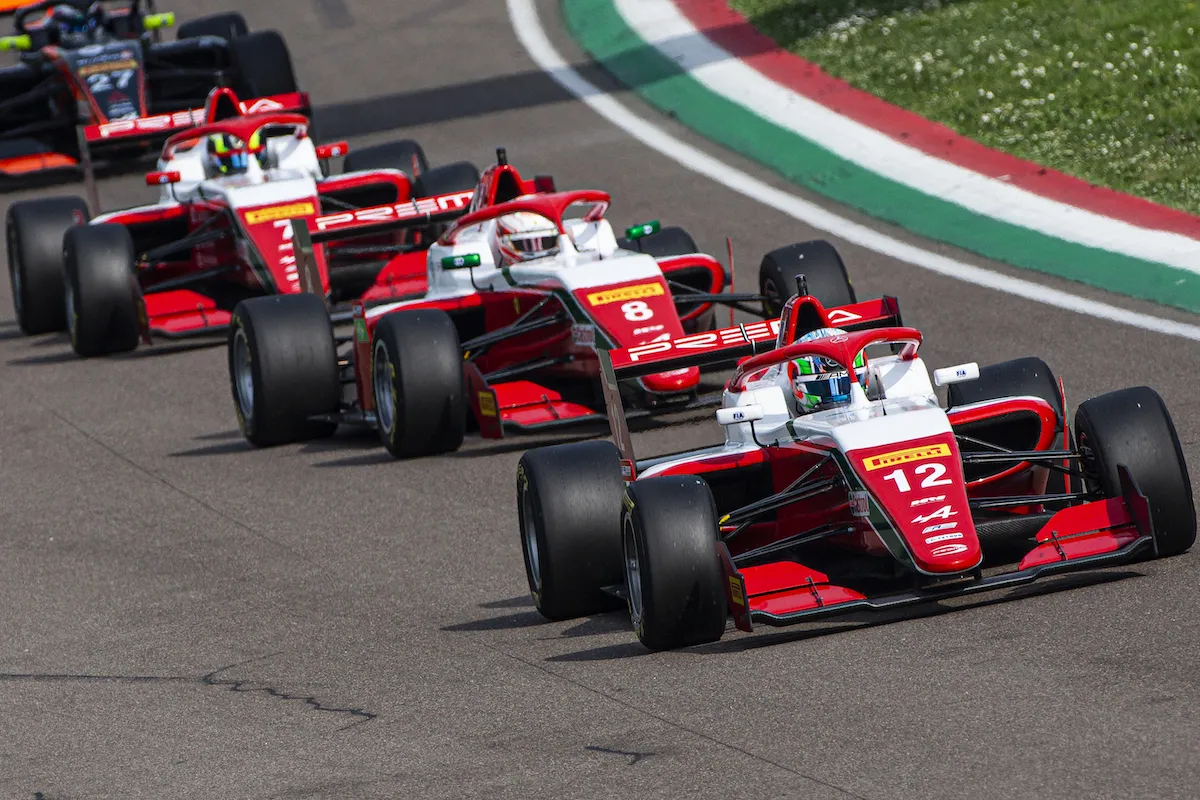 PREMA Racing is set for the second round of the Formula Regional European Championship by Alpine this weekend at Circuit de Barcelona-Catalunya. Coming from a challenging season opener at Imola, the Italian squad is looking forward to racing at a well-known location to put together its full potential. The 4.7-kilometre venue is widely used throughout the junior ranks, and it's especially important for drivers to maximize their time there.
After securing a second-place finish in Italy, Andrea Kimi Antonelli will continue his rookie campaign with the goal of closing the gap towards the front, sitting P3 in the driver championship despite an issue in race 2. Joining him in the team's rookie roster, Rafael Camara is also looking for revenge, having gone from a podium to being involved in a crash at Imola. The Brazilian is standing fifth in points and, like Antonelli, will be racing for the first time at Barcelona, although all teams and drivers had the chance to run there in preseason testing.
Lorenzo Fluxá showed good potential in the opener, claiming P4 before having to retire in race 2. The Spaniard will have the chance to improve P7 in the driver standings by bringing home positive results on home soil.
In addition to the highly-competitive nature of the championship, which will be highlighted by the fact that all teams know the Barcelona circuit well, there will be weather variables to be considered, with rainfalls predicted to come and stay into play at some point throughout the weekend.

Rene Rosin - Team Principal
"The opening race of the year hasn't been easy for us, and we are looking forward to a smoother run in Barcelona. Pace wise we were competitive thougn, and we hope to carry that form forward. We also worked extremely hard to make a further step. It seems that it will be a tricky weekend in terms of the weather conditions, but we feel we have all bases covered with the preparation work we did in testing and our past experiences, which can help even rookie drivers to be up to the task."

Weekend Timetable
Friday, May 19th, 2023
14:00 - Collective Test 1
16:05 - Collective Test 2
Saturday, May 20th, 2023
09:45 - Qualifying 1 for Race 2
14:10 - Qualifying 2 for Race 1
18:05 - Race 1
Sunday, May 21st, 2023
10:13 - Race 2