R03 Barcelona - F1 Academy Race Report
PREMA Racing claims triple podium finish at Barcelona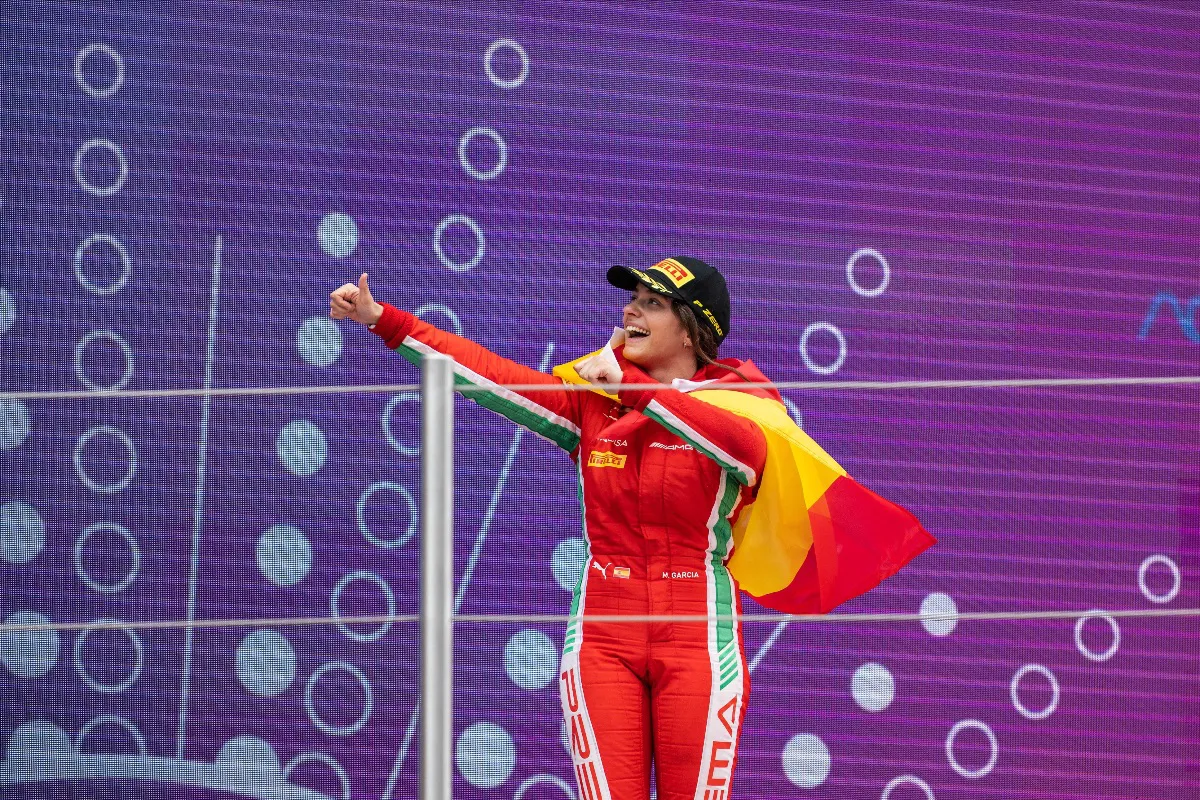 PREMA Racing faced a tricky run at Barcelona, lining up for the third round of the 2023 F1 Academy season, but the team eventually brought home three podium finishes and many valuable points for the championship.
Spaniard Marta Garcia secured two third places and a second place, increasing her championship lead to more than 40 points and maximizing the score after an extremely close qualifying session. Making good starts, Garcia took all opportunities available and made no mistakes to cap an extremely solid run.
Bianca Bustamante also showed the pace to fight for the podium, but the Filipino racer faced some obstacles that limited her chances. After scoring fourth place in the opening race, a stall at the start of race 2 forced her to recover, which she did brilliantly. Unfortunately, in the final part of the race, contact sent her spinning right in the path of team-mate Chloe Chong. With old tyres, Bustamante then secured P10 in race 3.
It was another learning run for Chong, whose weekend ended up with no points but with valuable experience. The British-Canadian showed promise, which she now hopes to put into practice in the next round at Zandvoort.
#14 - Chloe Chong
"This round was a bit of a challenge for me. The pace in general was good in the races. We need to improve in the starts, but I think we had some good battles and overtakes, which I'm really happy about. We had some bad luck, but we learned a lot, and we have to keep pushing for the next ones."
#15 - Marta Garcia
"In the beginning, this weekend didn't look great, especially after qualifying, where we got P5 and P3 compared to other races where we got pole. However, we managed the situation, and we maximised it really well. We improved our position in race 1, where we got from P5 to P3, and race 2, when we finished second. In race 3, we had a good start but couldn't really try to overtake as it's really difficult on this track. We got three podiums out of three races for the first time this year, and a lot of points for the championship."
#16 - Bianca Bustamante
"Overall, we picked up a lot of positive points. Pace-wise, this was a very strong weekend for us, I was matching my reference in almost all sessions, and it's the closest we've ever been. In Race 1, we were really close to the podium, while in Race 2, we had a stall and contact, which I will learn from. I will use the experience moving forward to the next event. It's something I have to go through in my progression, which is not always linear but always gives us a lot of good experience."