R09 Monza - FIA Formula 3 Race 2 Report
R09 Monza - FIA Formula 3 Race 2 Report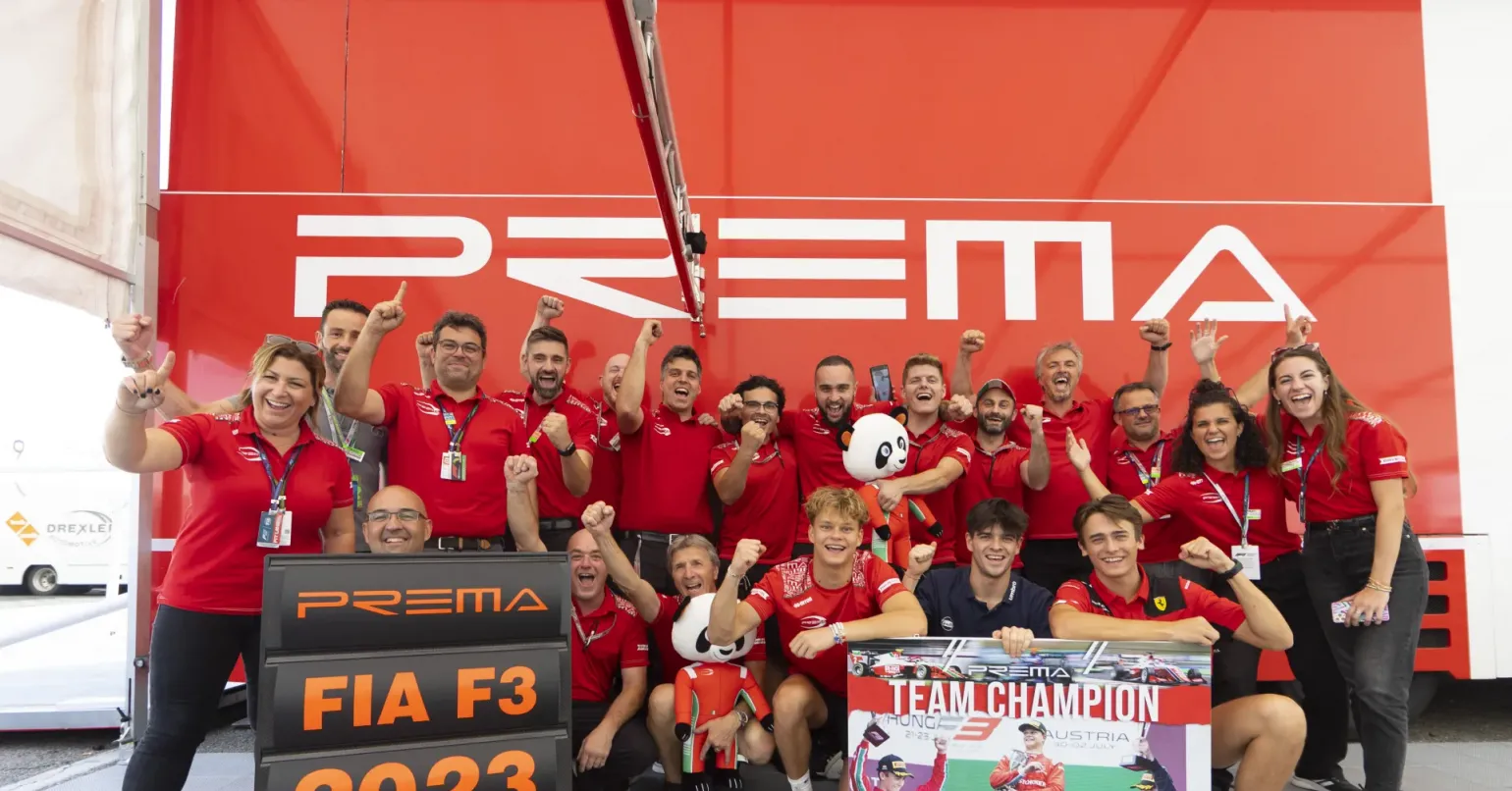 PREMA Racing claimed the 2023 FIA Formula 3 Team Championship title today at Monza, adding another chapter to its incredibly successful F3 racing history with five wins and 13 podiums achieved throughout the year.

The team delivered an extremely solid race when it mattered the most, as all drivers found their way to the points zone in the final Feature Race of the year.

Zak O'Sullivan secured second place on the podium with a stellar run from P7 on the grid. The British racer gained spots from the start and mastered the two safety car restarts to perfection, even challenging for the lead. He wraps up the season with P2 in the driver standings.

Paul Aron ended up with P7 in an eventful race which included a push by one of his competitors that got him wide and dropped him out of the top 10. He was able to recover in the final stages to clinch third place in the championship.

Dino Beganovic made massive gains throughout the Feature Race to bring home ninth place after a nightmare qualifying session, and that helped him to safeguard P6 in points.
#1 PAUL ARON
"Just finished the feature race here in Monza. I have mixed feelings. It's disappointing to finish seventh after starting from third. The pace was good but I just didn't make the right decisions and I was also a bit unlucky with other drivers. I lost second place in the championship but nevertheless we can be happy for winning the team's title and Prema has done an amazing job all year around, they definitely deserve it."
#2 DINO BEGANOVIC
"This was a good comeback for the last race of the season. I felt very strong the whole race and I think we had massive potential. It was unfortunate to start so far from the back but in general it was a good race. Very happy that the team won the championship because they deserve it. Good end to the season!
#3 ZAK O'SULLIVAN
"Kind of a classic Monza race today. Second in the feature race from P6 and great to seal the team's championship. The pace today was quite good throughout and it was nice to make progress especially on each safety car restart until the last one where I was trying to hold the position a bit. I think it caps off quite a good season, made the most of the situations where we could. Thanks the team for the year, I learnt a lot even if we didn't get the title."