R06 Fuji - FIA WEC Race Report
PREMA Racing wraps up challenging trip to Japan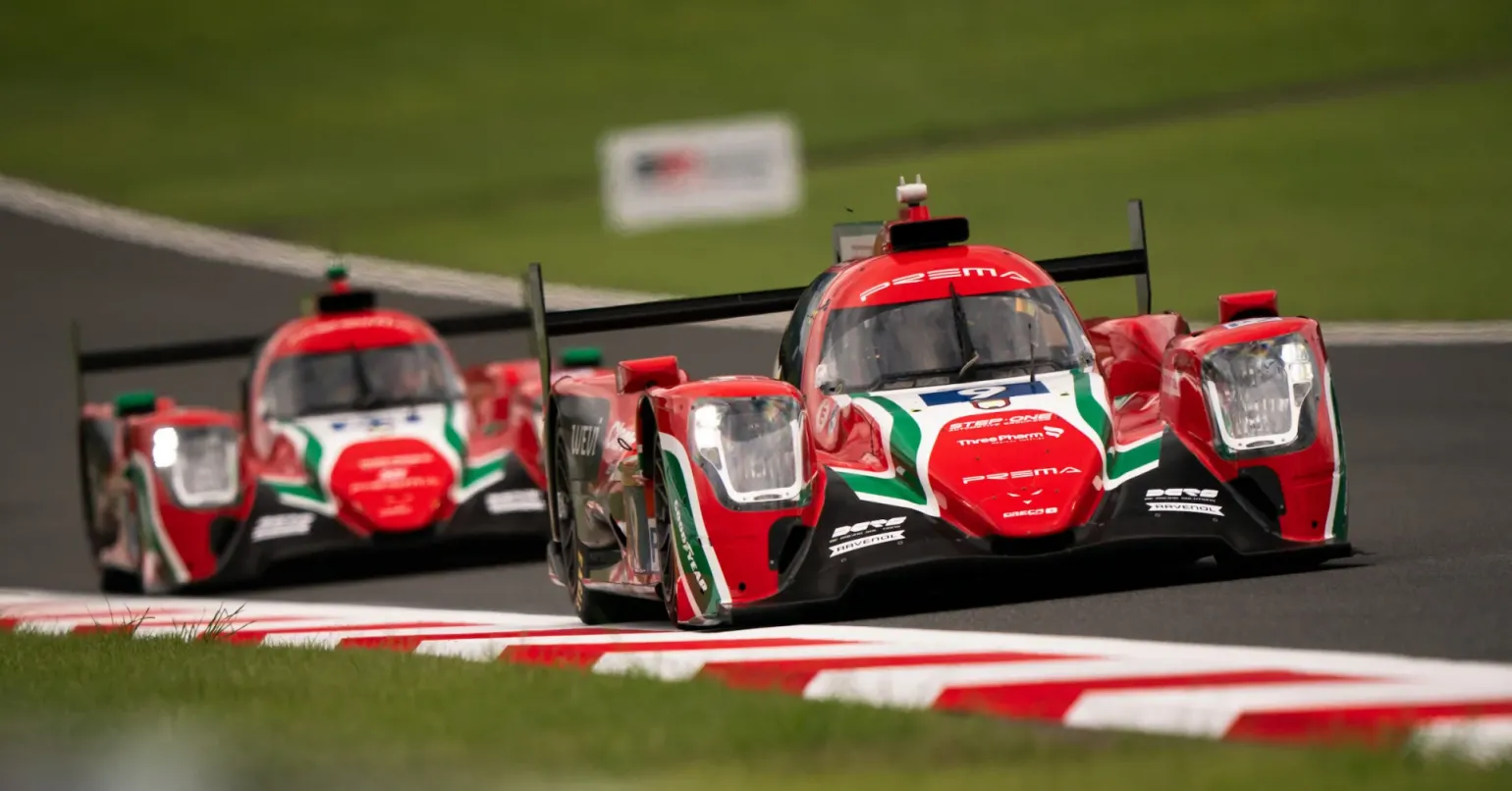 PREMA Racing ended a challenging weekend with P8 and P10 at Fuji Speedway, as the penultimate round of the FIA World Endurance Championship, the 6 Hours of Fuji, got underway before a record crowd today.
Starting with warm conditions never experienced during the weekend, the team made the most to bounce back from a troubled qualifying, but both cars eventually finished in the same placings where they had started.
Starting from P8 in the #9 car, Juan Manuel Correa gained ground in the initial stages, while Bent Viscaal made the most to extend the tire life in his first stint. After that, Filip Ugran kept the pace and continued fighting back. In the final stint, Viscaal put his full potential on track but despite the effort, had to settle for eighth.
The #63 car had a more troubled run starting from P11. Daniil Kvyat delivered a competitive first stint, but with deteriorating handling, Doriane Pin and Andrea Caldarelli were forced to maximize what they had, which meant rounding out the top 10.
While the race presented a considerable share of difficulties, everyone on the team was moved by the stellar fan support and by Japan's friendly atmosphere. Now ready to regroup and fight back, the series will return on track on the first week of November at Bahrain International Circuit, for the 2023 finale.
#9 - Juan Manuel Correa
"The start was good but we lacked pace from the beginning. Also, tyre degradation turned out to be quite bad. We also had some contact which didn't help as we lost some time there. I was trying to survive until the end of my stint and lose as few positions as possible. Generally, a tough weekend and the race wasn't any better. It was about damage limitation and bringing it home."
#9 - Filip Ugran
"I think we all have done a good job with what we had, but we still have to work on the set-up and find a solution before heading to Bahrain to be in full shape there."
#9 - Bent Viscaal
"A very disappointing day, finishing in P8. To be honest, we just didn't have the pace this weekend and at the moment we don't really know where to find it. We will do the best we can to do it before Bahrain. Sometimes these races are part of the deal, and we just have to make the best out of the situation. I think we did that today, but we have a lot of homework to do."
#63 - Andrea Caldarelli
"It was a hard day. We haven't had the pace since yesterday, and we also have to understand what happened strategy-wise. We lost a couple of laps and we didn't expect that. There are a lot of things to analyze from this weekend. Hopefully, we are going to find some answers for Bahrain."
#63 - Daniil Kvyat
"We have to investigate today's race as we had some issues with the car. We have been losing straight-line speed compared to other cars and generally had no pace. I want to thank the guys for the hard work, but there was no result from that, unfortunately."
#63 - Doriane Pin
"Unfortunately there's not much to say about today, as didn't have the pace since the beginning of the weekend. We need to look into it when we come back to Europe and work even harder, discussing together and trying to find solutions. We have one race left and we will give everything we have to do a good job in Bahrain."