R02 Monza - Euro4 Championship Race Preview
PREMA Racing fields 8-car lineup as Slater joins for Monza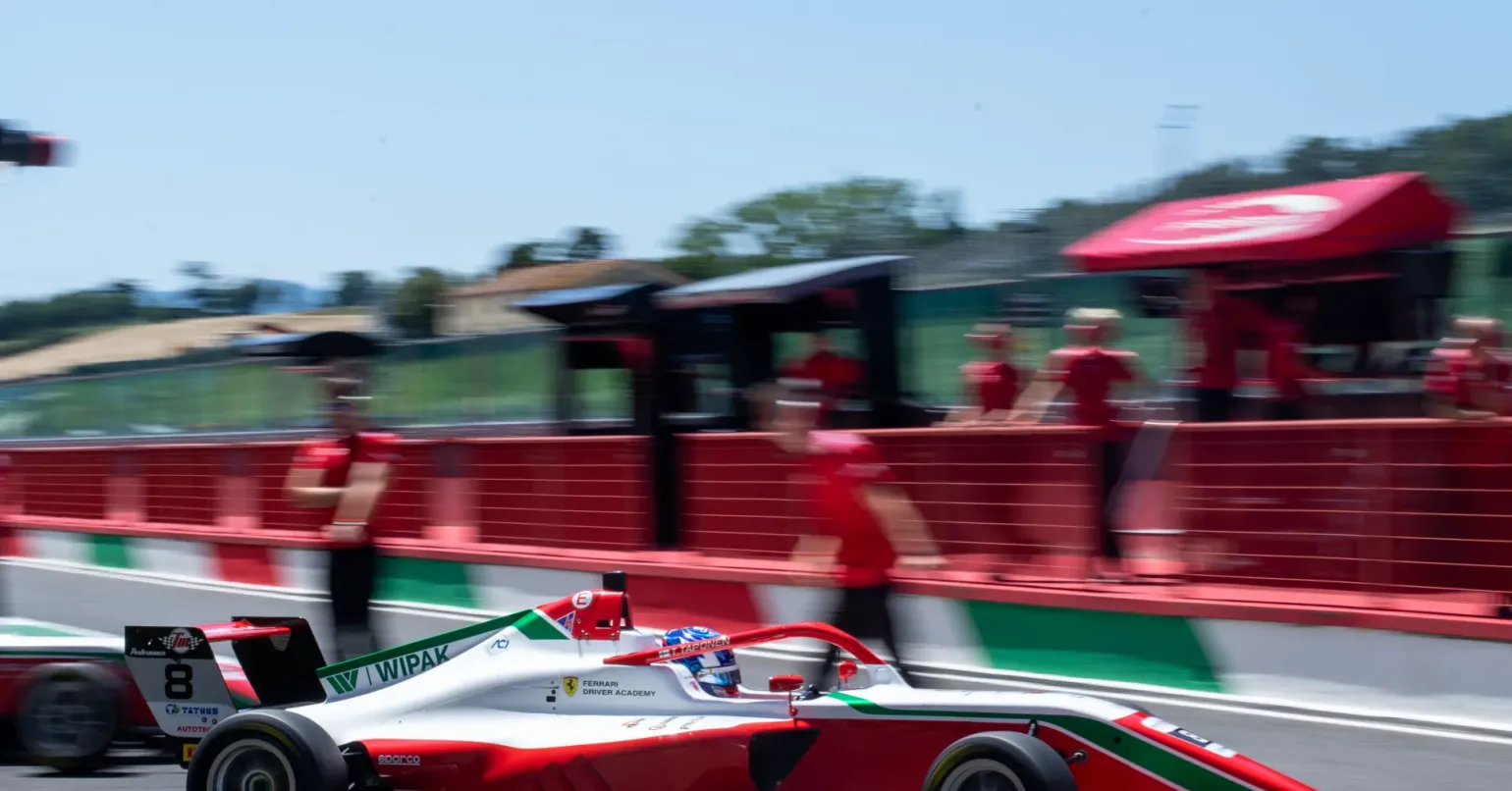 Coming from an impressive hat-trick in the inaugural round at Mugello, PREMA Racing will be back for round 2 of the Euro4 Championship this weekend at Monza. At the fast Italian track, the team will field 8 cars with a new addition to its high-performing full-year lineup.

British driver Freddie Slater will join the team to make the move up from an outstanding karting career. A 15-year-old racer, Slater won the OKJ European and World Championships, and recently secured the 2023 KZ2 European Championship. He also made his car racing debut this year, claiming the 2023 Ginetta Junior Championship title and delivering a head-turning debut in the British Formula 4 Championship.

Leading the Euro4 championship with two wins and a second place at Mugello, American Ugo Ugochukwu had a blistering start in the three-round series, and is willing to continue on the same pace. He is trailed by Australian teammate James Wharton, who scored the win in race 3 and sits second in points.

Italian F4 Championship leader Arvid Lindblad had three solid races in round 1, and will be back for more at the same venue that handed him three wins in June. Nicola Lacorte stands sixth, but has shown great potential. The focus for him will be on qualifying, to set the tone for a solid race day run.

Rashid Al Dhaheri has one points finish to his name in Euro4, but performed on a very high level at Monza in Italian F4, and his eyes are on the rookie podium. Tuukka Taponen also has something to prove. The Finn displayed excellent speed but collected less than what his potential suggested. On the other hand, Aurelia Nobels will be fighting for her first overall points finish and for the win in the Womens' Trophy.

With eight cars on track, PREMA Racing is set for a busy but hopefully rewarding weekend.
Angelo Rosin - Team Principal
"We are coming from a very positive run in the first round of the Euro4 Championship, but the last round of the Italian F4 Championship showed us how strong our competitors are, and that no mistakes or distractions are allowed even with our form. Our line-up has amazing potential, and we will provide our best support to make it come to fruition. We are also delighted to welcome Freddie on board. While he has a tough jump to make, his karting resume speaks for himself and we are looking forward to seeing how far he will go."
Weekend Timetable
Friday, September 15th, 2023
09:45 - Free Practice 1
13:50 - Free Practice 2

Saturday, September 16th, 2023
08:30 - Qualifying
14:45 - Race 1

Sunday, September 17th, 2023
10:30 - Race 2
17:35 - Race 3