R08 Monza - Formula Regional European Championship by Alpine Race Preview
PREMA Racing aims to maintain positive momentum at Monza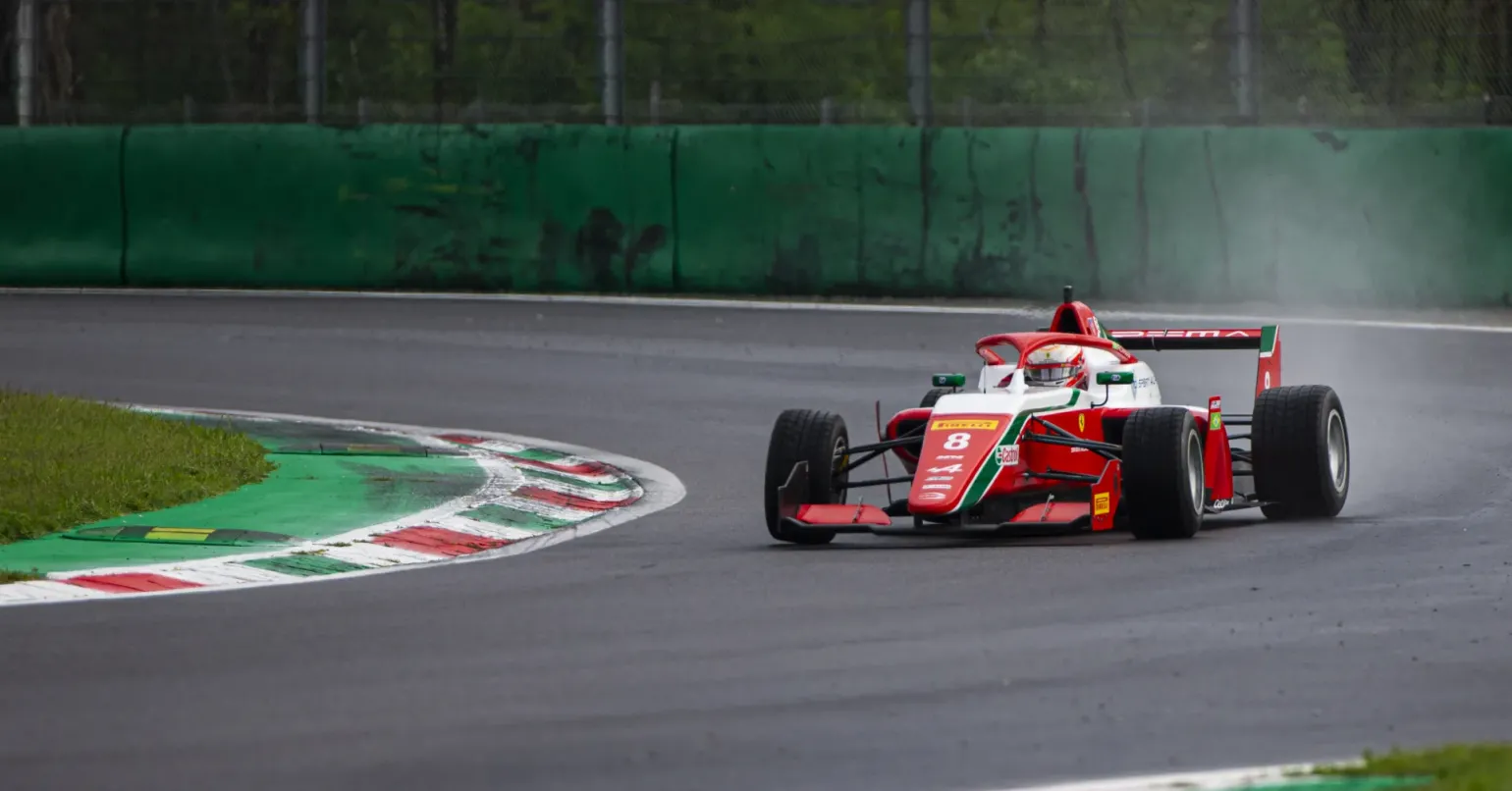 The Formula Regional European Championship by Alpine returns to action this weekend for the second step of a challenging doubleheader between the two radically different venues of Spielberg and Monza. Back in Austria, PREMA Racing performed at an impressive level across the board, but despite a win, a pole, and a third place, the potential was there for even higher results. Monza will thus provide a valuable showcase opportunity.

Having gained valuable ground over his closest competitor at Spielberg, home star Kimi Antonelli will return to the place that gave him his very first F4 podium to take further steps toward his title chase. On the other hand, Brazilian Rafael Camara recently achieved win number two of 2023 in Austria and also showed considerable qualifying pace there as he looks to become a leading contender throughout the final part of the year. Spaniard Lorenzo Fluxá was an equally impressive runner in terms of pace. He will look for more consistency in Italy, at the same venue that saw him take his first Formula Regional podium.

While the fast Italian track has its own set of variables, including high speeds, slipstreams, and tight chicanes that need a refined racecraft to be mastered, PREMA is relying on its driver prowess and experience to set a positive tone for the final stint of 2023.
René Rosin - Team Principal
"Monza is always a special place for us and somewhere we are very happy to go. We have amazing memories here, recent and far, and we think it is a key place for young drivers to hone their skills. We line up with Antonelli leading the driver championship, while Camara and Fluxá demonstrated their winning potential as well. There might also be some rain so we will need to take a lot of elements into account, work with them, and deliver the best team performance we can."
Weekend Timetable
Friday, September 8
10:35 - Collective Test 1
14:40 - Collective Test 2

Saturday, September 9
09:20 - Qualifying 1 Gr.A
09:40 - Qualifying 1 Gr.B
15:45 - Race 1

Sunday, September 10
08:30 - Qualifying 2 Gr.B
08:50 - Qualifying 2 Gr.A
14:15 - Race 2