R02 Monza - Euro4 Championship Race Report
PREMA Racing has intense weekend at Monza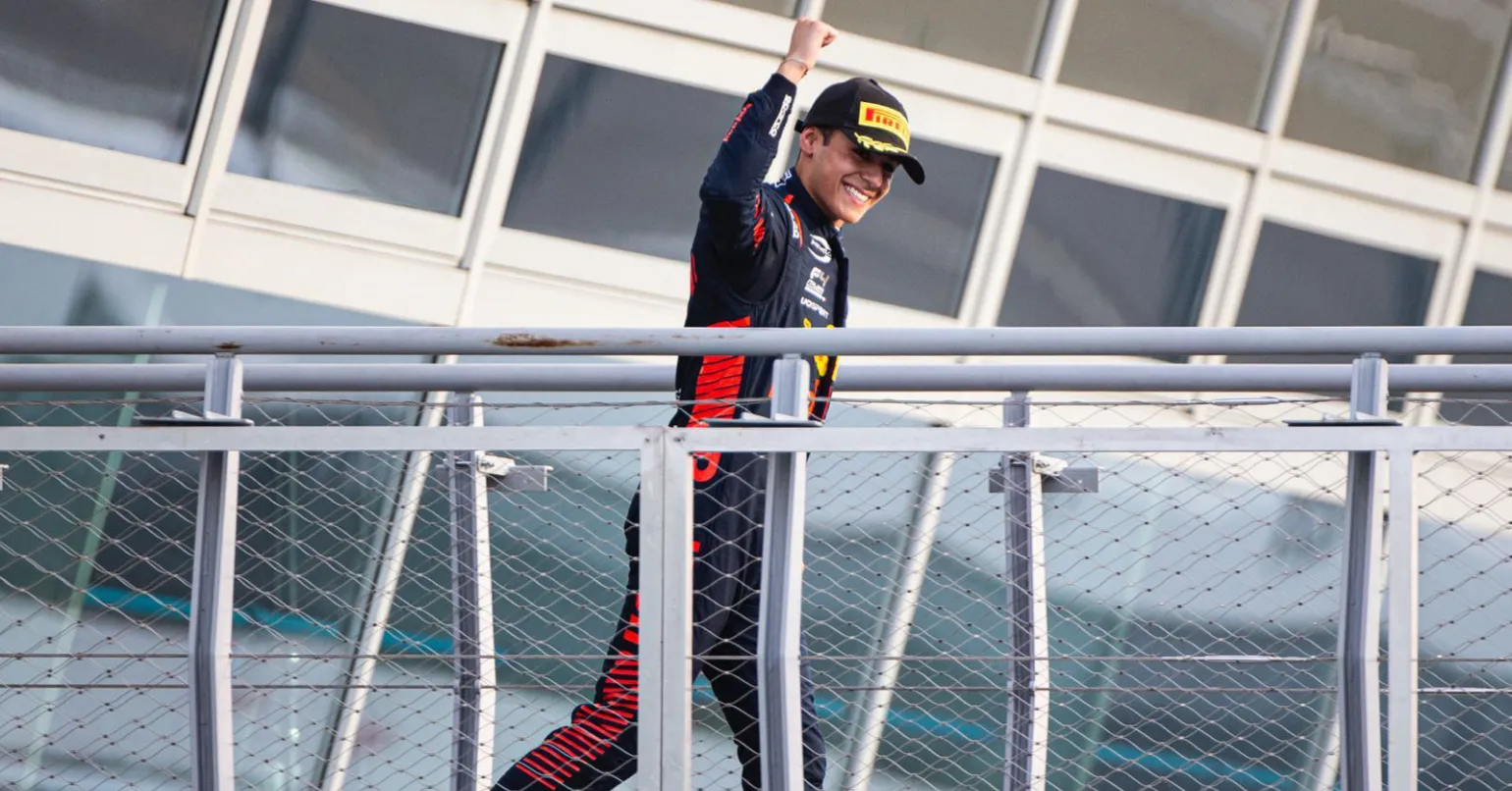 PREMA Racing faced an intense weekend of racing at Monza, home to the second round of the new Euro4 Championship. The challenging Italian racetrack once again featured tight action, with external factors also coming into play and contacts often shaping the results of the races.
With an 8-car lineup constantly fighting at the front end of the pack, PREMA Racing came away with positive results in the three races. However, due to a procedural safety-car issue, Race 2 is still not official and an updated driver classification was not released after the completion of the weekend.
In Race 1, Arvid Lindblad fought for the win and the Red Bull Junior racer finished second, before cruising to victory in Race 3, claiming solid points. Despite two troubled qualifying sessions, James Wharton also secured two podiums. Delivering an impressive debut run in the series, rookie Freddie Slater got one pole and was in the fight for wins all weekend long, like teammate and former championship leader, Ugo Ugochukwu.
Rashid Al Dhaheri continued to make progress with three top-10 finishes including a rookie podium, while Tuukka Taponen could only come away with a points finish despite a clear podium potential. Nicola Lacorte also faced some obstacles but got a promising 10th place in Race 3 to build on for the next events. Last but not least, coming from an impressive comeback run in Race 1, Aurelia Nobels was involved in contact in Race 2 and forced to sit off Race 3 for precautionary reasons.
#3 - Ugo Ugochukwu
"It was quite an entertaining weekend in Monza. Qualy was not the best. I was P8 for Race 1, P8 for Race 2, and P6 for Race 3. Race 1 was quite decent as I managed to make myself through and come onto the podium. In Race 2, there was lots and lots of racing. Again I was able to make my way from P8 to the second position. I felt quite confident going into race 3 that we could recover again, but unfortunately, I made a small mistake under braking in T1, got some contact, and damaged the car, and that was the end of the race."
#8 - Tuukka Taponen
"The qualifying sessions were a bit difficult, especially the second one. I didn't get a perfect start in race 1 but I recovered with a nice overtake in the safety car restart. Unfortunately, another driver gave me a puncture on the straight while leading the race. In race Race 2 we made a good recovery from P10 to P5 until there was a mess with SC boards, and nobody knew if there was a SC or not. After the restart, I got a puncture again. Even if the pace and overtakes were good, I wasn't lucky. In Race 3, I made a good comeback from P8 to P5 again, catching the leaders. I was moving up to P2 but there wasn't any space left because we were 3 wide going into the T1. After that, I dropped back to P5 and finished the race weekend there. Not the best feeling after having the opportunity to take wins and podiums, but we move forward."
#13 - James Wharton
"After practice, we thought that it would have been really good for qualy, but we got a tough qualifying not being exactly where we wanted. In the first two races, we fought our way back to the podium which was good from outside the top-10. In the last race we got pushed off, but that happens in racing. We'll see what we can do in the next one."
#14 - Rashid Al Dhaheri
"It's always nice to be here in Monza as there's a lot of overtaking. Especially at turn 1 and Roggia there is always a possibility and it's very important to defend the position. Also in qualifying, it was a battle to find the correct position for every moment. In the end, I got positive finishes in all three races and a rookie podium in Race 1 so I'm looking forward to Mugello."
#16- Aurelia Nobels
"Hard weekend here in Monza, starting from a very difficult qualifying with a lot of traffic. I got only one push which was the last one, so we had to start the races from the back. The first race was quite positive starting from P22 and arriving in P15, starting well and doing some good moves in the battles. I was really happy. I was confident for race 2 starting P24. I had a great start and a very good pace. Unfortunately, on lap 5 I had a crash in the first chicane. I could not enter race 3 for precaution and now we will focus on recovering for Mugello."
#23 - Arvid Lindblad
"Good weekend here at Monza, and a good way to bounce back after Paul Ricard and the summer break. We had difficult qualies, with P6, P2, and P4 respectively which was not fantastic. It was a bit of a mess with the track position. I had a difficult start in race 1, going down to P9 and then coming back to P2. Race 2 was a bit controversial. I started P2 and I was fighting with Sztuka the whole race. I also took the lead before the safety car confusion. I dropped down to P6, but I channeled the frustration to win Race 3. I'm really happy with the result. Thank you to everyone at PREMA."
#47 - Nicola Lacorte
"We got a good pace right from qualifying, and Q1 went very well with P7 and a good position to fight in the first race. On the other hand, we had a few issues with traffic in Q2, although we were close to the top 10. In race 1, I had a good start but I had contact in turn, so I had to retire while I was in sixth place. Starting from P12 in Race 2, I was close to the top 5, but the confusion with yellow flags and the communication of the safety car caused me to lose a lot of spots down to 25th. In race 3, I had contact starting from P9 but I managed to recover up to the points zone."
#51 - Freddie Slater
"Awesome weekend, lots learned. Race 1 was a bit unfortunate, but we had good qualifying sessions which put us at the front for the races. In race 2, I ended up with the win and managed everything well. In Race 3 we know what happened as we saw what happened all weekend. It is what it is, you live and you learn. It's been a good weekend, and I couldn't have done it without PREMA. Thanks to the team, my coach, ADD, my engineer, and my family who support me."