PREMA Racing, Al Dhaheri experience successful Macau Grand Prix run
The 15-year-old Emirati performed brilliantly at the Guia Circuit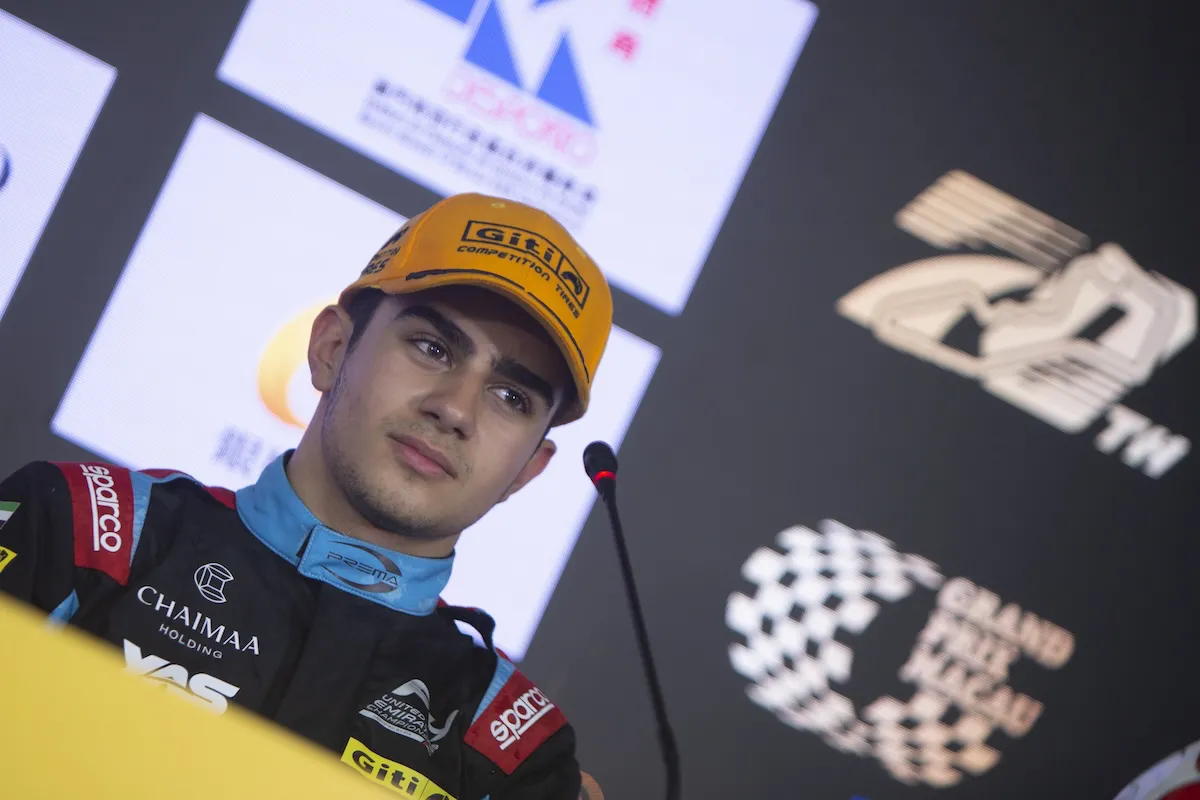 The 2023 Macau Formula 4 Race handed PREMA Racing impressive results as the team lined up for the first week of the 70th Macau Grand Prix.
In addition to providing support to SJM Theodore PREMA Racing, which secured a 1-2 finish in the final race, PREMA Racing posted an outstanding podium result with Rashid Al Dhaheri. The 15-year-old Emirati mastered the tough weather conditions of the Qualifying Race on Sunday morning, and improved to P3 for the Final Race, even contending for second place on the high-speed Macanese street circuit.
Despite the proximity of walls and barriers, the high speeds, the narrow roads of Macau, and the fierce competition, Al Dhaheri maximized the performance without making a single mistake. He completed an outstanding rookie season in perfect fashion, delivering his best result of the year by improving steadily and becoming a top-level contender for the coveted event.
Rashid Al Dhaheri
"Macau is an amazing track and one of the most special ones where you can race, due to its configuration and the close walls making it even more challenging. We had variable conditions this week, dry, then damp, and fully wet, so there was a lot to manage. As the track is so different compared to others, there was a lot to adapt to. In the Final Race, we were able to gain one position and take a podium finish, which is great. The weekend was a constant improvement, learning to get closer and closer to the walls to be faster. Overall, we did quite a good job and we could have even got P2. Anyway, we learned a lot and we hope to come back soon!"