R02 Jeddah - FIA Formula 2 Qualifying Report
PREMA secures front-row Feature Race start in Saudi Arabia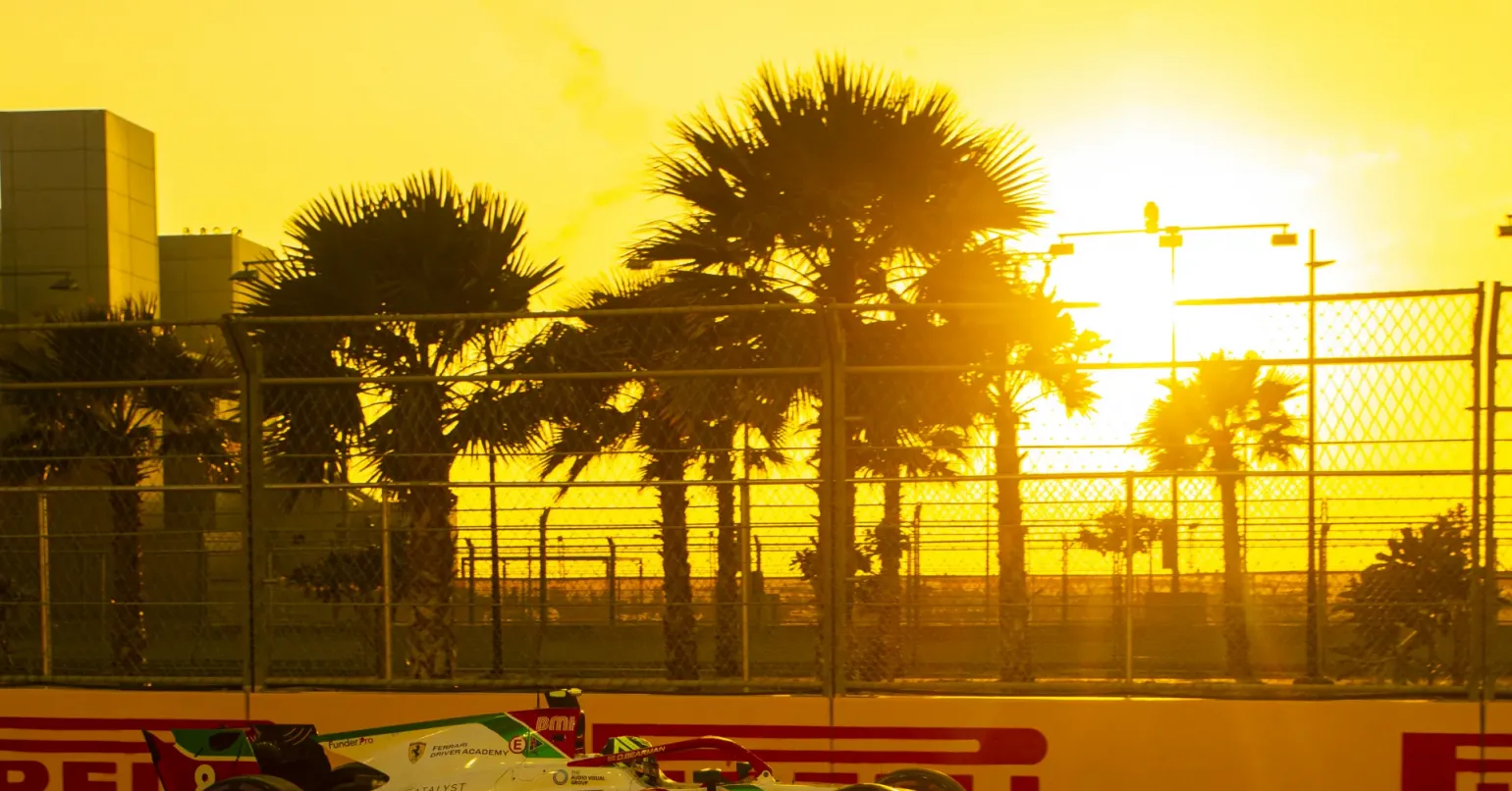 PREMA Racing secured a front-row start in an extremely positive performance today at Jeddah Corniche Circuit with British rookie Ollie Bearman delivering a sensational second place after topping the early practice at the Saudi venue. The Ferrari Driver Academy racer was always in contention for the lead and managed the red flag situations to perfection. He will start race 1 from P9 of the reverse grid.

Dane Frederik Vesti ended up not far adrift in terms of laptimes, although two tenths of a second, in such an outstandingly close pack, meant a P7 finishing position. The Mercedes-AMG Petronas Formula One Team Junior, who was second in practice, will try to make up ground in race 1, where he will have to serve a 5-spot penalty carried over from Bahrain.

With both cars showing good race simulation performance, the PREMA team is hoping for a smooth weekend.
#7 - Frederik Vesti
"We ended up P7 in a very close field, which we saw in Bahrain as well. We were just two tenths away from P2, but with such a tight pack, if you make even tiny mistakes, you're off. Overall we can be happy because we know there is more in the car, Ollie did a P2 which is great for him, and we were strong as a team. Tomorrow we'll have a five-spot grid penalty from Bahrain. We need to sort it out, have a good race and focus on the feature race."
#8 - Ollie Bearman
"Strong qualifying, nice to be there on the front row in such a tight session. I think I could have delivered an even better lap, maybe not enough for pole, but I was very happy with the car anyway. Looking forward to the races, we can start our championship and finally score some points. Fingers crossed for some good results, I think we can come through in the sprint race and get as close to the front as possible!"